Ministry of Higher Education reports about shortage of dormitories for students throughout the country
Uzbekistan needs to build 170 dormitories with 400 seats each. The Ministry of Higher Education estimated that for their construction almost 3 trillion soums will be needed.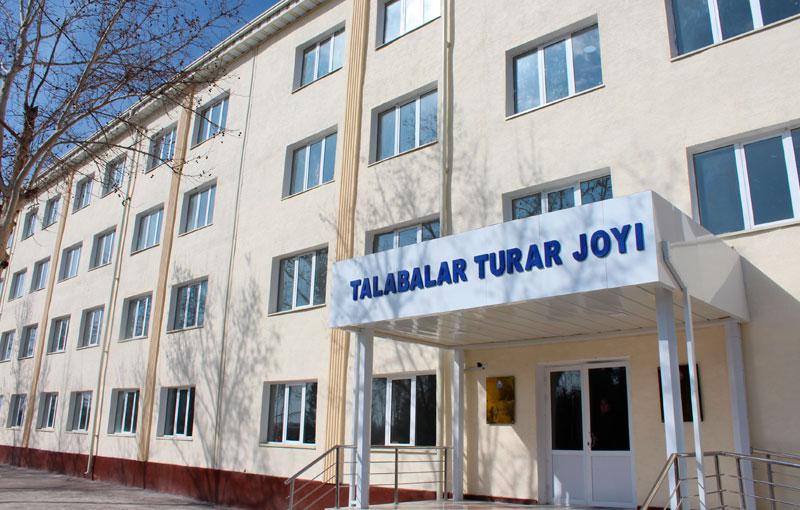 The Legislative Chamber Committee on Science, Education, Culture and Sports has sent a parliamentary request to the Ministry of Higher and Secondary Specialized Education on the results of work to provide students with dormitories.
According to the information received, within the framework of the program for the integrated development of the higher education system in 2016-2019, four dormitories with 1,600 seats were built, 28 were reconstructed. Repair works were carried out in 185, their equipment was provided.
The meeting participants proposed to build 13 dormitories with 4,610 seats and reconstruct another 35 within the framework of the investment program for 2020-2022. Currently, in the Urgench State University, at the expense of off-budgetary funds, a new dormitory for 500 students is being built, which will be commissioned in September with the start of the new academic year.
"Despite the ongoing work, a certain part of the students are forced to rent an apartment. To cover 68,354 students, according to the ministry, it is necessary to build 170 dormitories with 400 seats each. That will require almost 3 trillion soums. If we consider the fact that the quota of admission to universities will increase by 50% until 2030, in the next 10 years it is necessary to build another 300 dormitories", the parliament stated.
The ministry has suggested the creation of a new type of dormitory in the regional centers. To this end, it was proposed to attract entrepreneurs and exempt them from tax and other obligatory payments, to provide them with preferential credit funds and to allocate land plots for construction on a free basis.
"On the instructions of the Prime Minister, an announcement was made about the construction of dormitories in Tashkent on the basis of public-private partnership. But so far not a single entrepreneur has responded because of the lack of benefits," the parliamentary press service said.
Today, over 356,000 full-time students study at 115 universities in the country. There are 208 dormitories for students. Currently, about 53,000 students have settled in them, more than 103,000 are renting apartments, and about 200,000 still live in their homes. Over 68,000 university students need dormitories.