182 citizens of Uzbekistan have returned from South Korea.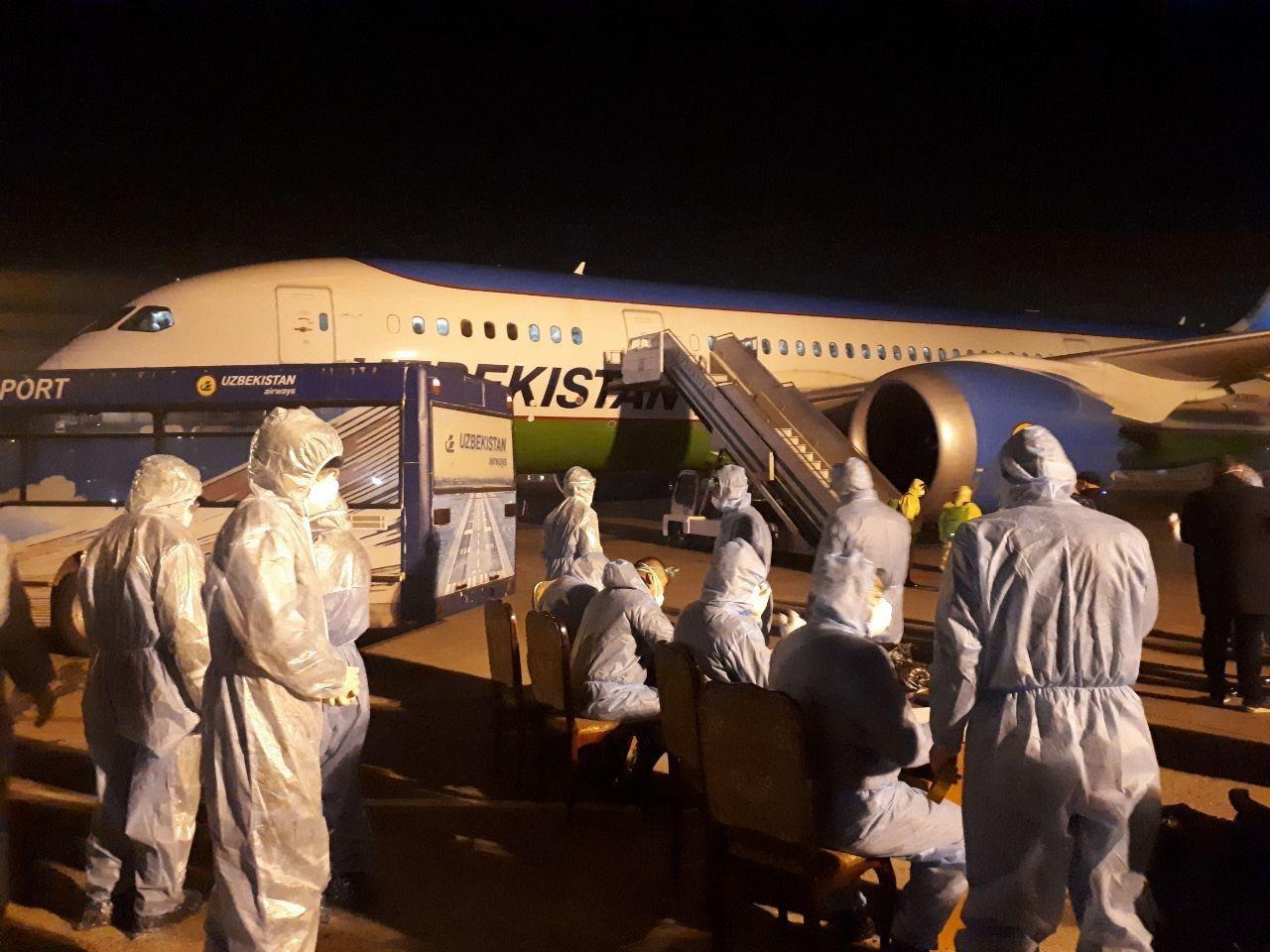 On March 1, at 02:40, Uzbekistan Airways flight HY514 arrived in Tashkent.
Head of the public relations department of the Health Ministry, Furkat Sanayev, told Kun.uz that there were 253 passengers on board.
Experienced infectious diseases specialists and epidemiologists from the Scientific Research Institute of Virology conducted a preliminary medical examination of passengers upon their exit from the plane.
There were 182 citizens of Uzbekistan and 71 foreigners among passengers, who arrived from Seoul. 49 foreign nationals were brought within the framework of evacuation, and 22 were transit passengers.
Now 231 passengers (182 Uzbeks and 49 foreign citizens) are admitted to a specialized healthcare facility to prevent entry and spread of coronavirus in Uzbekistan, provide a safe sanitary-epidemiological condition and protect public health, they will be in quarantine for two weeks. 22 transit passengers will be isolated in the prescribed manner and later they will depart for their countries via Uzbekistan Airways flight.
For information, on March 1, Uzbekistan Airways suspended flights to Seoul to prevent the spread of coronavirus in Uzbekistan.
It should be noted that a lot of people are complaining that the flight of Uzbekistan Airways was not a charter flight, that is, it was not specially organized by the company to evacuate people. The Health Ministry has not commented on this yet.