Kun.uz was approached by a group of citizens who have problems getting to work in South Korea. We visited the scene to find out the reasons for the protests of the workers gathered in Tashkent.
Reportedly, the Foreign Labor Migration Agency plans to send 1,000 citizens to South Korea for seasonal work. According to the plan, 119 citizens were sent to South Korea on June 23. When they were examined in the agreed order, 12 of them tested positive for coronavirus. Therefore, the recruitment of workers in the remaining groups was suspended indefinitely. 68 workers, who gathered in Tashkent, were supposed to leave for South Korea in late June, before which they were required to be quarantined for 14 days.
The problems have provoked protests from people who came to Tashkent to work in Korea. One of the workers, Erkin Kadirov, said he passed a test against the coronavirus several times and received various results.
"On the first day, they received 270,000 soums for the coronavirus test. Next time, we paid 350,000 soums. We paid 230,000 soums a day to stay in the hotel. Some people have been here for 15 days. We were told we would be sent to Korea for seasonal work by the state. When we were ready to leave, it was reported that 36 people had contracted the virus. Then we protested. They tested us against the virus again. This time 4 people tested positive for coronavirus. Instead of being hospitalized, the patients were sent home," Erkin Kadirov said.
According to another worker, Kholikul Mirzayev, most of them came to Tashkent with the money they had saved: "We were told that they had ordered tickets for 68 people. While applying for visas, they received a phone call and were told that 36 people had been diagnosed with coronavirus. They re-examined us after we protested. People came here after spending all savings. We said goodbye to our family two weeks ago, how can we go back home again?" he said.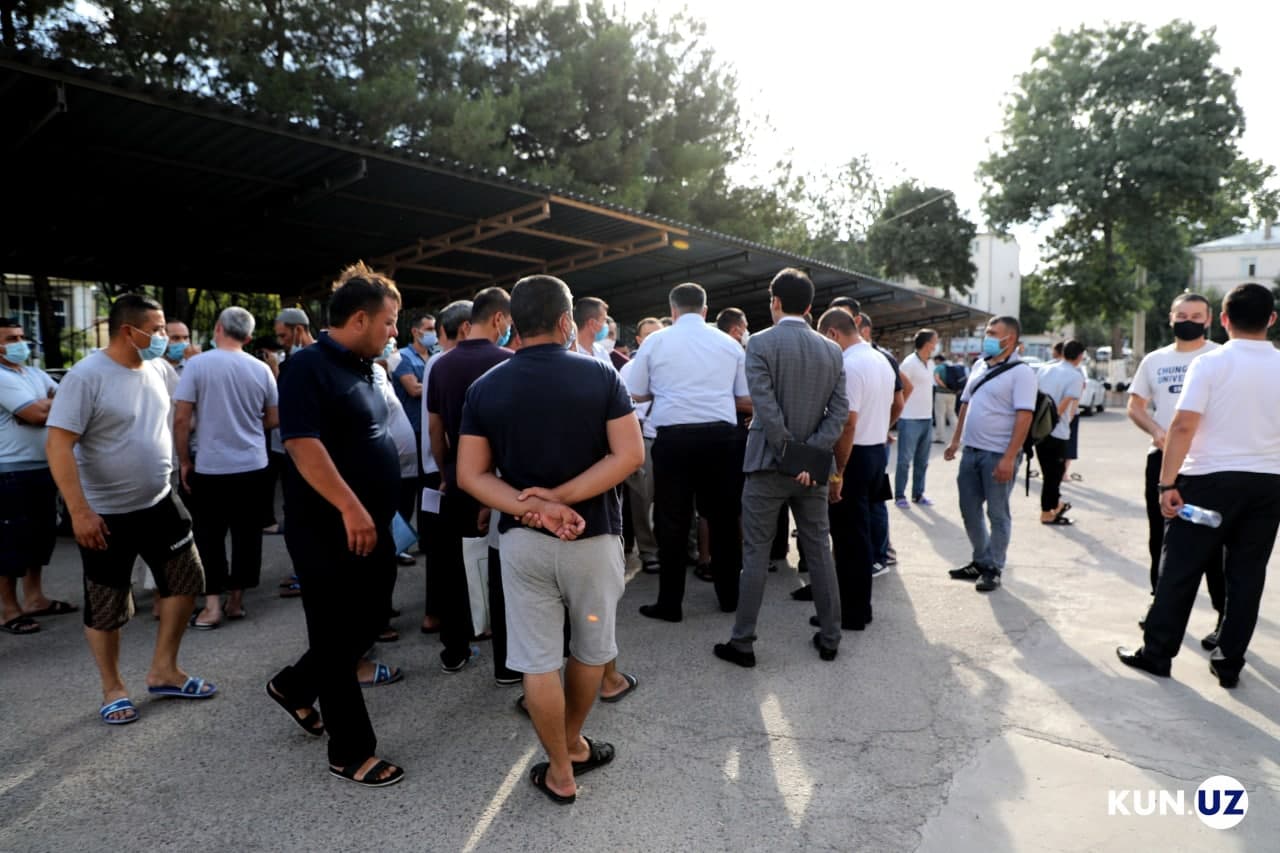 Commenting on the incident, Afzal Irmatov, the first deputy head of the Foreign Labor Migration Agency, said that the detection of coronavirus in Uzbeks arriving in South Korea was an unexpected case.
"An E-8 visa has been opened in South Korea for 5 months of seasonal work. More than a thousand people from the provinces were selected for it. Over 500 of them are currently working there. People were being sent in order. The South Korean side demanded that workers should be quarantined in Uzbekistan for 14 days, then they should pass a test against coronavirus in the laboratory determined by the South Korean embassy in the country. Also, after being issued a visa, people have to be quarantined for another 14 days. We agreed to that.
We asked our citizens to follow the coronavirus requirements when they arrived and explained that everyone should stay in their own room. Now the situation is as follows: on June 23, 119 people were sent to South Korea in the same direction. The plane landed on June 24. An analysis was taken from the workers that day. Results were issued on June 25 and 12 citizens tested positive for coronavirus, 4 of whom were suspected. Then the panic began. We were called and told that we had sent sick people. They said they would consider whether the system would continue or stop.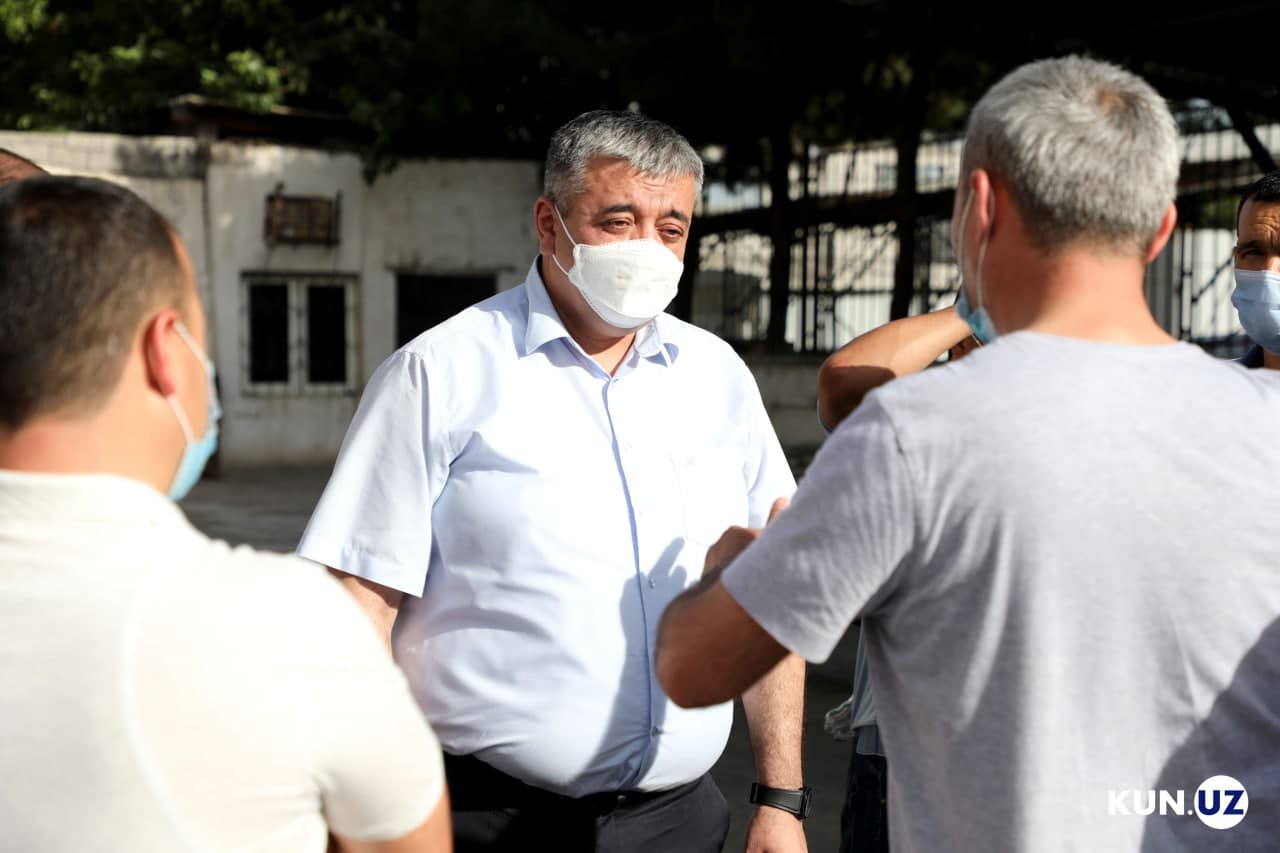 We told the next group we called that they would go home for now so they wouldn't overspend. The Koreans did not say that they had officially stopped accepting our workers. Negotiations are underway. We will announce as soon as we receive a response," a spokesman for the agency said.
It turned out that after the protests, the citizens were refunded the money paid for air tickets, agency services and the services of a recruitment firm to Korea. This problem is caused by uncertainty in the detection of coronavirus. In other words, when workers were examined in Uzbekistan, they had negative results against the virus. However, they tested positive for coronavirus when they arrived in Korea. The results also differ in laboratories inside Uzbekistan.
Hopefully, this problem that we want to focus on will be resolved positively and citizen will be able to go to South Korea and work there safely.