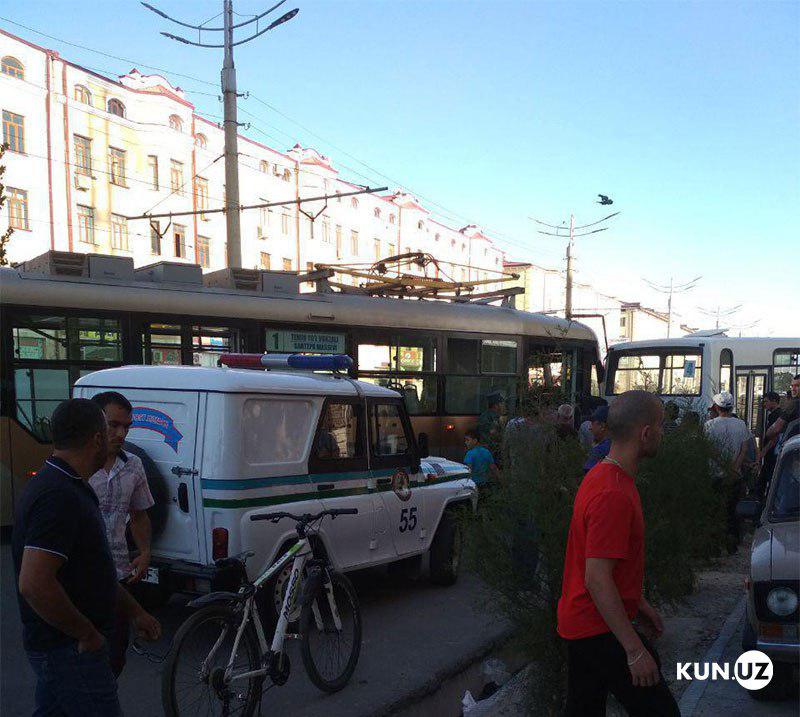 On June 8, at around 17:00, a tramcar slipped out of its rails in the city of Samarkand while moving. Reportedly, the tram No.1 moving along the route "Sartepa-Railway station" on the Sartepa block of the city stepped out from the rails and hit the bus No.4 on the same route.
Kun.uz subscriber has shared the photo taken from the scene. As a result of the road accident, nobody was hurt. There are two tram lines in Samarkand and one of them is the tram No.1, which runs along the "Sartepa-Railway station" route.
It should be noted that the Sartepa block is one of the densely populated settlements and there are many multi-storey houses. It is not the first time that tramcar has collided with other types of transports. Prior to that, the tramcar No.1 had been involved in an accident with a car and even another tram.