Medical personnel, who received special additional incentive payments, treated coronavirus patients for 14 days.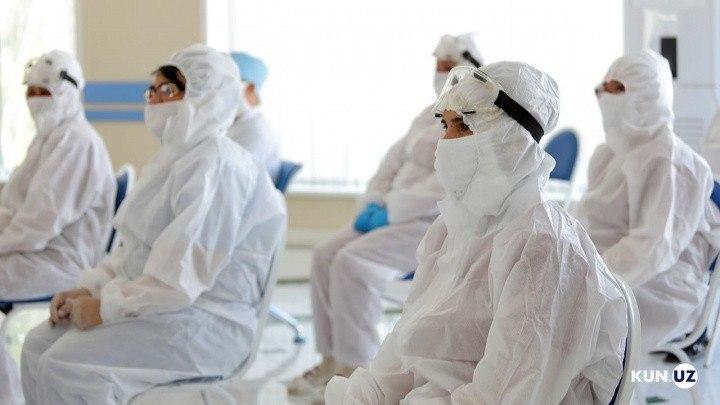 It was noted that as of August 5 this year, the Anti-Crisis Fund has allocated 1 trillion 303.7 billion soums to the Sanitary-Epidemiological Service and its regional centers for measures to prevent the spread of coronavirus.
"On August 5, 2,247 medical, employees of the sanitary-epidemiological services and other relevant organizations involved in measures to prevent the spread of coronavirus were paid additional incentives in the amount of 15.4 billion soums.
Including:
- 1,637 employees were paid 2.1 billion soums as a daily supplement of 6% of the salary. In particular, 353 doctors were paid 722 million soums, 740 nurses – 825 million soums, 286 junior nurses – 284 million soums and 258 other employees – 278 million soums;
- 610 employees were paid 13.3 billion soums as a special additional incentive payment for 14-day work. In particular, 157 doctors were paid 5.6 billion soums, 261 nurses – 5.5 billion soums, 147 junior nurses – 2 billion soums and 45 other employees – 0.3 billion soums," the report of the Finance Ministry reads.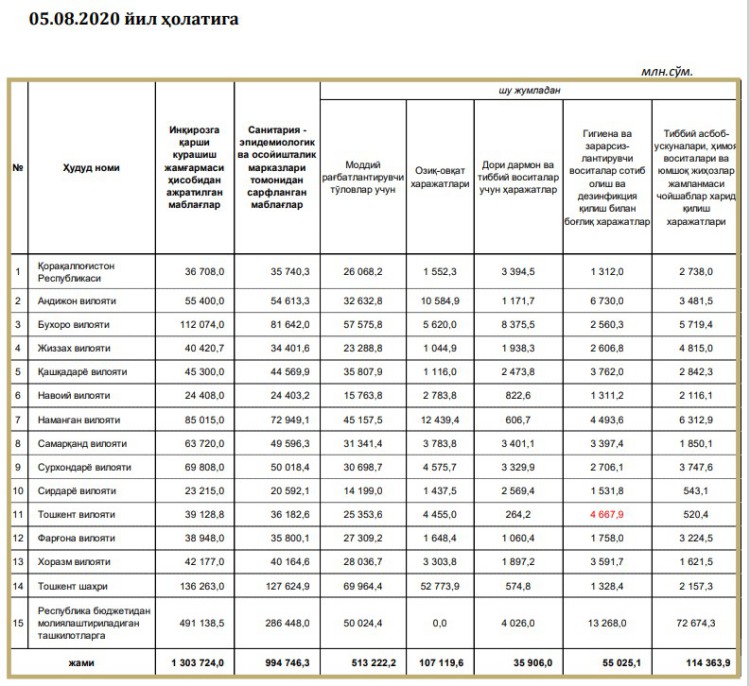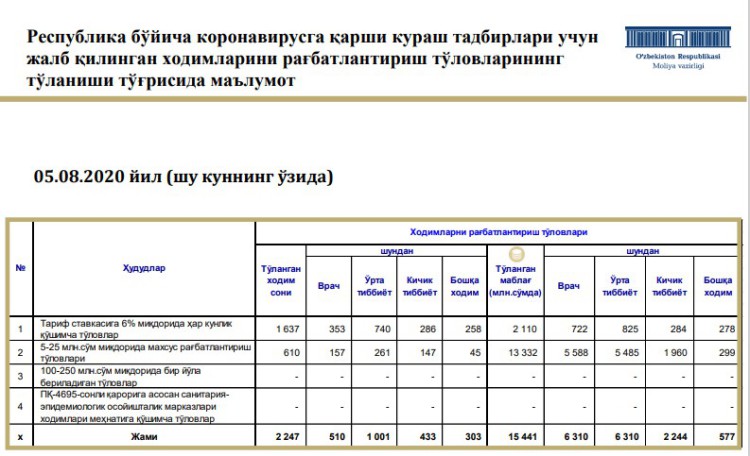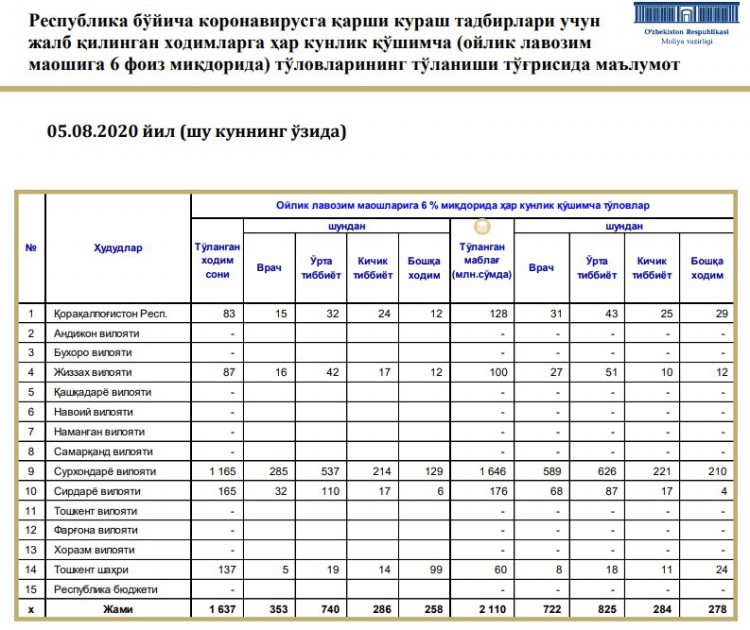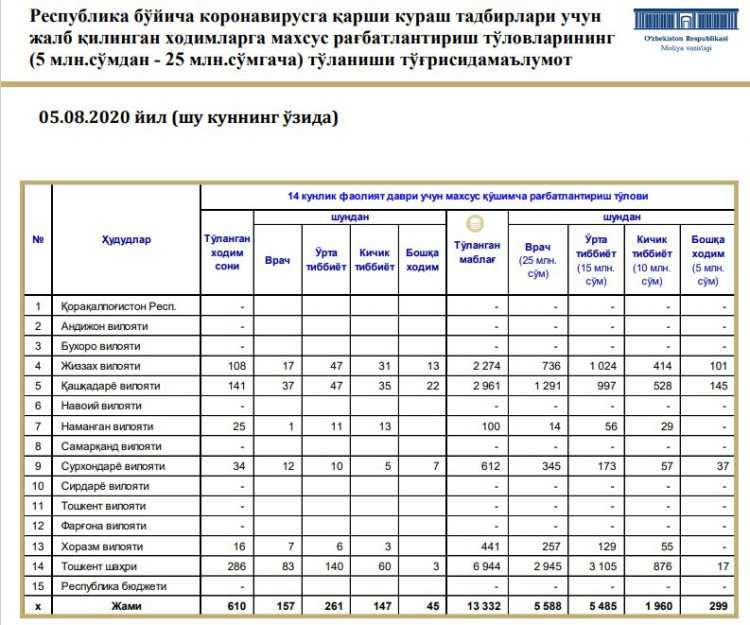 The Ministry of Finance reminds that the above payments are calculated together with income tax and single tax expenses.