The Embassy of Uzbekistan in Moscow has launched an electronic platform for compatriot labor migrants residing in the Russian Federation.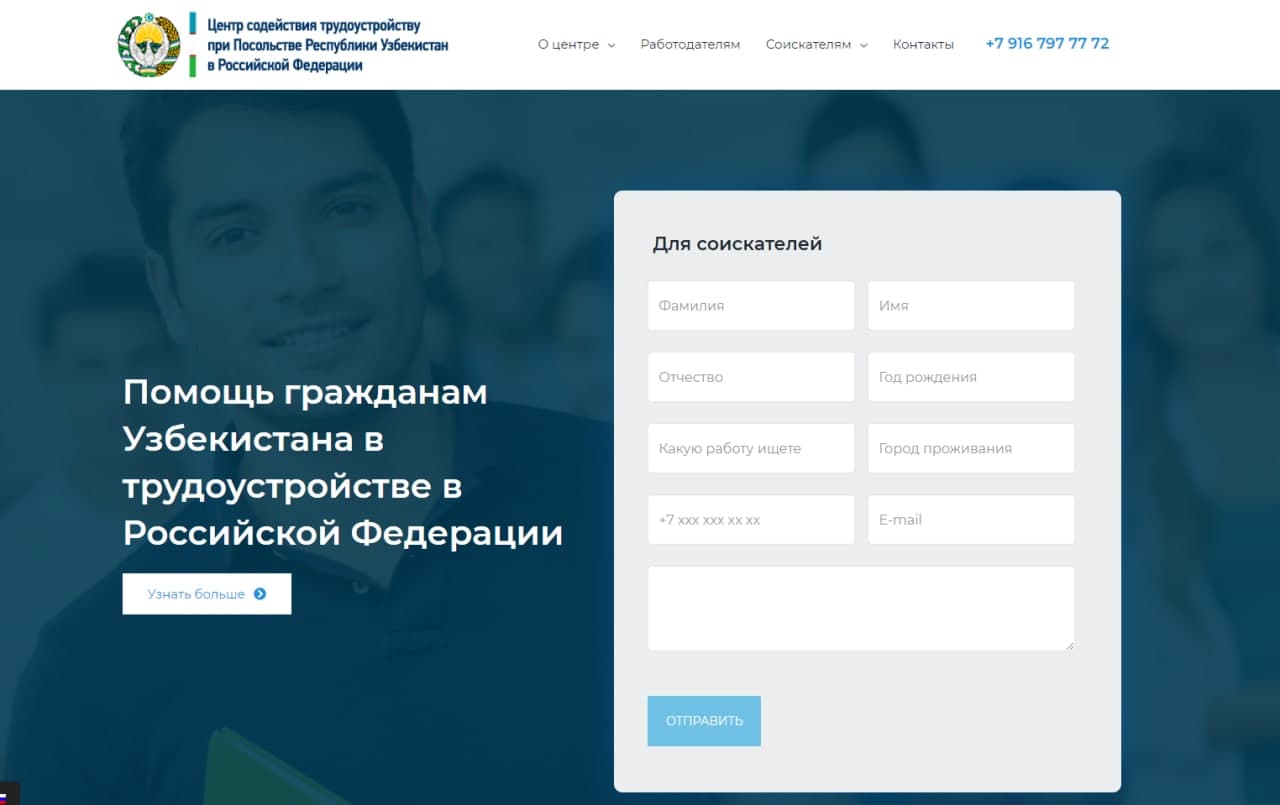 According to the MFA press service, the portal was developed to assist labor migrants to find employment in Russian companies, firms and enterprises.
Labor migrants from Uzbekistan can obtain information on vacancies, working conditions and wages offered by employers on the Embassy's special portal.
"This project will allow not only to help our citizens who are in need of a job, but to attract Russian employers interested in the organized selection of labor resources," the statement reads.
The electronic resource consists of 4 sections:
- about the center;
- employers;
- applicants;
- contact details.
On the portal, offers of Russian employers will be regularly posted and updated with an explanation of the conditions and wages.
"Citizens of Uzbekistan can send relevant applications using a special form. In turn, Russian firms and companies can also submit a corresponding appeal to place an advertisement on available vacancies," the Foreign Ministry noted.