Currently, there is room for 91,000 students in the dormitories of HEIs in Uzbekistan. But the number of students who need accommodation is 211,000. At present, construction, tender, project processes are underway in 60 dormitories with 30,000 beds, 38 of which are under construction. At the press conference held in AIMC with the participation of the minister of higher and secondary special education, this and some other information on the topic was provided.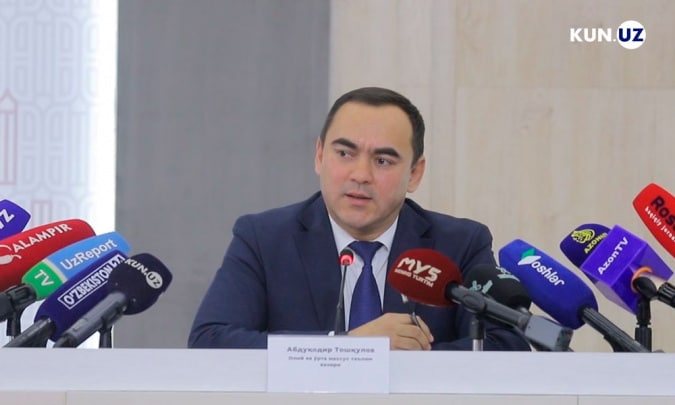 In particular, according to the minister, a non-contractual form of subsidizing rent for students will be introduced in the coming days, and it is currently being worked on.
"How will it be? For example, there are 25 students in one group in the auditorium and they make their own decisions. Let's say that we have 10 students living in rented accommodation, and let the group decide that 60 percent of them, 6 people, should be subsidized. Because they know each other's circumstances.
The group itself decides, but the decision is passed on to the faculty, and the faculty – to the scientific council," Toshkulov says.
It is noted that 300,000 soums for students studying in the city, and 150,000 soums for students in the regions will be transferred to their plastic cards for 9-10 months (as defined by the law) by the decision of the academic council.
"This will cover half of the rent, because we also know that the rent in the city itself is not less than 600,000 soums per person. That is why the state is covering half of it," the minister said.
In addition, Abdukodir Toshkulov said that the houses in Tashkent are getting bigger and bigger, but people's hearts are getting smaller.
"Before, there were 2-3 students in each apartment. We have become very urban with individual lifestyles. When we talk to many government and public figures, they say that they lived in a rented house, and that they were brought up in a rented house as a reason for becoming such a scientist and a prominent person.
But, unfortunately, there may be 20-room houses with fewer residents, hopefully, such families will think about housing 4 students".