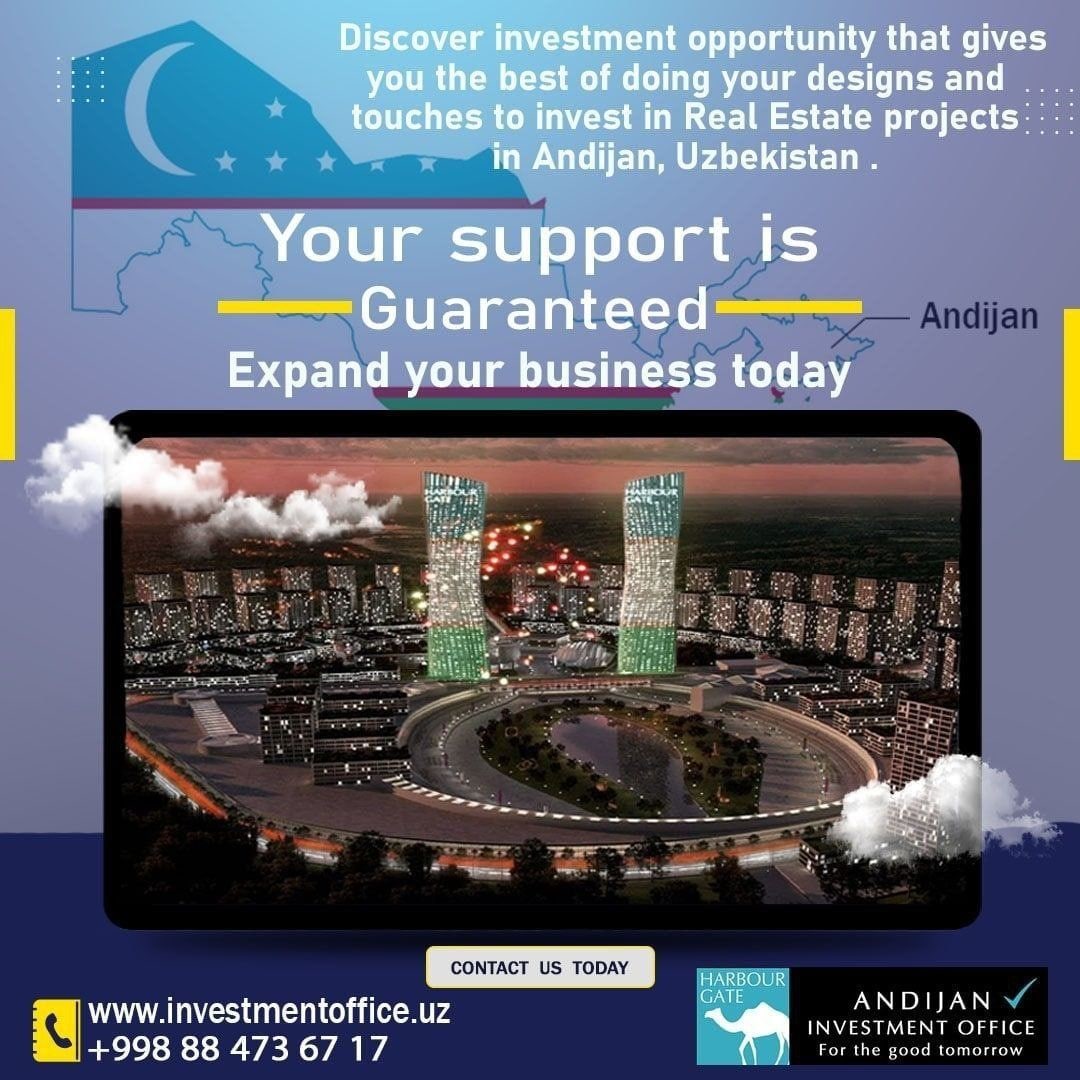 Uzbekistan is the heart of Central Asia, a land of opportunities inspired by the traditions of the Great Silk Road. Modern Uzbekistan is taking the stage again as an international trade and business center with its developed communications, logistics and fast-growing economy offering many lucrative opportunities for international investors. There are many reasons to choose Uzbekistan as a preferred investment destination, the most significant ones being geographical location, growth of demand with a 35 million population and guaranteed government support.
Firstly, Uzbekistan has a strategic position in the middle of Central Asia, which allows fast and convenient access to Asia's biggest economies. Furthermore, the Free Trade Agreement with the CIS countries provides duty-free access of Uzbekistan's products to regional markets with a population of more than 300 million people.
Secondly, Uzbekistan with its population of more than 35 million people is the largest consumer market in the region. Tashkent, the capital, is a modern city, while Samarkand, Bukhara and Khiva are historically significant provinces and Andijan is the most industrial city.
Andijan, also called the pearl of the valley, is located in the eastern part of Fergana. In the 9th century, it is first mentioned as one of the most ancient cities at the crossroads of the Great Silk Road, surrounded by high mountains on the Andijan-sai river. Modern Andijan is an industrial city with 10% of Uzbekistan's total population which creates a major factor in the increase of demand for real estate housing. As the recent study conducted by the World Bank shows that more than 50,000 new houses are in shortage in the Andijan region where masterplan development, well-thought infrastructure, modern architecture and design are new phenomena, which opens huge opportunities for foreign investors in the real estate sector.
The last but not least, the Government of Uzbekistan supports and encourages investment initiatives by creating comfort and security for foreign investors. Uzbekistan's Government forms free economic zones for enterprises with foreign investments, which are exempted from tax on property, land, tax on the use of water resources for multiple years depending on the investment amount.
All being said, consider investing in one of the most rapidly growing economies – the world of enormous opportunities – to create a better living together!
Andijan Investment Office
Phone: +998884736717
E-mail: info@investmentoffice.uz
Web-site: investmentoffice.uz
Advertising