Nursultan Nazarbayev: "Very positive changes are taking place in Uzbekistan"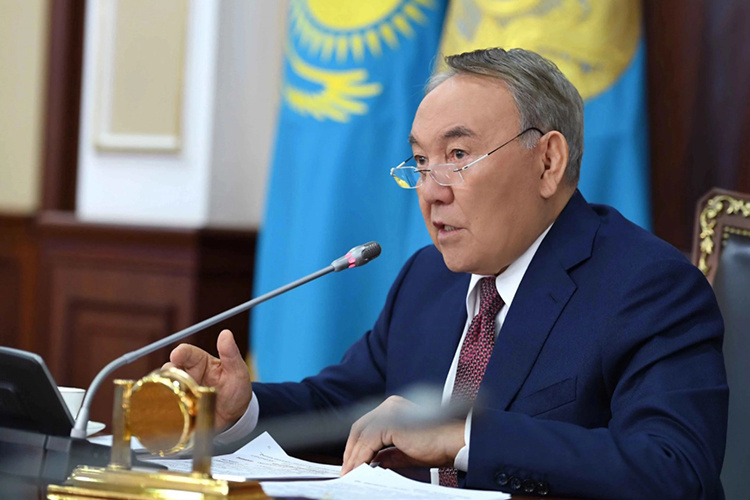 Nursultan Nazarbayev spoke about improving relations between Kazakhstan and Uzbekistan, Tengrinews.kz reports.
"I can definitely say that very positive changes are taking place in Uzbekistan. Unfortunately, all these years, the volume of relations in our economy has been no more than 5 %. We have lost a lot of time in vain. Can you imagine that Uzbekistan bought Kazakhstani wheat through Europe?" Mr. Nazarbayev told the participants of the Astana Club meeting.
But over the past two years, according to the president, mutual trade has doubled every year.
"The borders are open, the customs space is common and the contact of economies is very active. I am very optimistic about the future of Uzbekistan. Much has changed there, the economy and the politics have become more liberal. But not so fast everything is done. Mr. Shavkat Mirziyoyev, the current president, in my opinion, is on the right track and is building relationships properly. So, the future, I think, will be even better," Mr. Nazarbayev noted.
In addition to trade relations, Kazakhstan and Uzbekistan, according to the President, are united by "common troubles". "The disappearance of the Aral Sea within the life span of one generation is a real tragedy. Because of the wrong economic planning of the former Soviet Union, the whole sea disappeared. Now millions of tons of salt rise from the bare bottom of this sea. They get to Europe, to the tops of our mountains, they melt glaciers. This is a huge problem, I should say" the Kazakh president stated.
He noted that the heads of state had already discussed this issue and appealed to the world community to help in overcoming this environmental catastrophe.