100, 200 and 500-soum banknotes to be replaced with coins - CB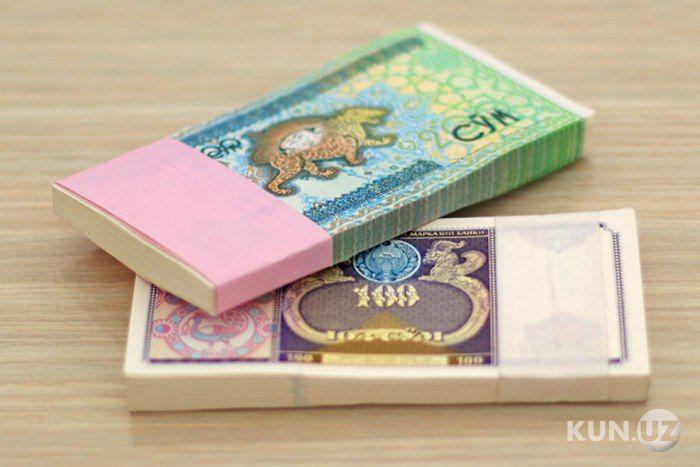 On February 25, it is planned to issue into circulation new banknotes in denominations of 100 thousand soums. On the eve of this event, representatives of the Central Bank of Uzbekistan organized a seminar for media representatives during which the necessity of introducing a new banknote and expectation from it were revealed, UzA reported.
Fazliddin Bozorov, director of the currency circulation department of the Central Bank noted in his speech that issuing banknotes with a face value of 100,000 soums solves problems, primarily related to inconveniences when people buy high-value goods such as cars, furniture, and household appliances. Thus, the first aim of issuing a new banknote is creating convenience in cash settlements.
In addition, the load on cashiers and employees of commercial banks is reduced when calculating bills, issuing wages, pensions and others. The cost of printing cash, as well as their transportation and storage will also be much easier. The efficiency of services to the population through ATMs will also increase.
"In 2001, Uzbekistan issued 1,000 soum banknotes and in 2013, 5,000 soum bills were introduced. Over the years, prices are rising, so there is a need to facilitate the process of circulation of money, reducing the number of banknotes," the CB representative said.
Fears that the release of large bills contributes to inflation is not justified, because the total money supply in circulation does not change. Only the structure of the money supply changes. Small bills of 100, 200 and 500 soums will be gradually withdrawn from circulation and replaced with coins.
"Two factors affect inflationary processes: monetary and non-monetary. At present, due to the liberalization of the economy, reforming the financial, fiscal spheres, the implementation of reforms, inflationary processes are natural, but these are all non-monetary factors," noted during the seminar.