Uzbekistan, Malaysia to strengthen co-op in medical tourism and manufacturing of electrical products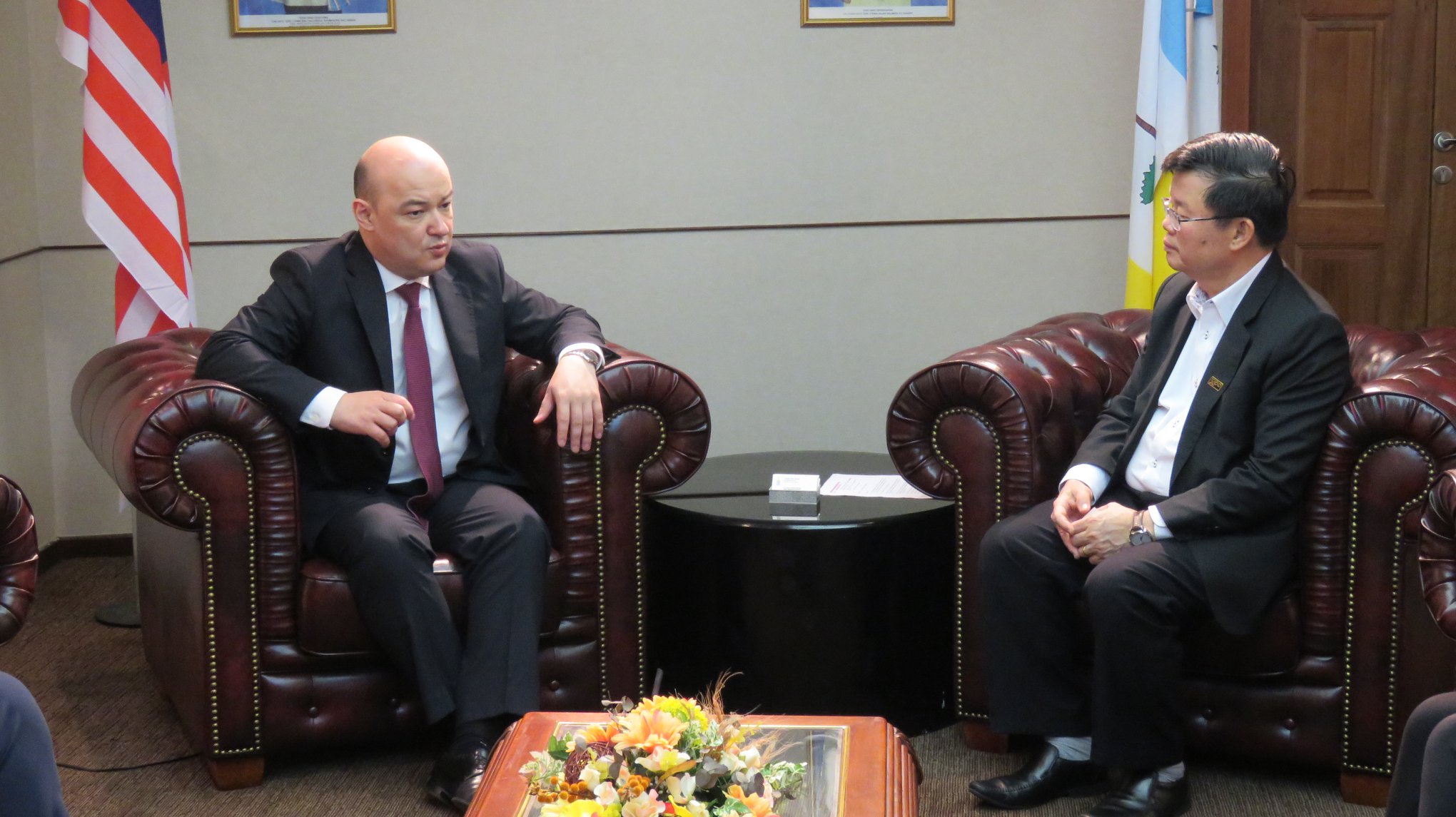 Ambassador of Uzbekistan to Malaysia Ravshan Usmanov met in Georgetown with the governor of the state of Penang Abdul Rahman Abbas and the Chief Minister Chow Kon Yeow, the press service of the MFA said.
Penang is the third largest market in Malaysia, most of whose population is engaged in the service sector. The state is a leader in the development of medical tourism. Penang is also known as "Silicon Valley". The production facilities of such large international electronics manufacturers as AMD, Intel, Motorola, Hitachi, Bosch, Osram, B. Braun and others are located here.
During the talks, prospects for deepening bilateral trade, economic and investment cooperation were discussed. The Malaysian side was informed about the ongoing large-scale economic reforms in the republic, including monetary policy, free economic zones, favorable conditions for doing business and investment projects implemented in Uzbekistan.
Governor Abdul Rahman Abbas emphasized that it was thanks to the efforts of President Shavkat Mirziyoyev, his wise, balanced foreign and domestic policy that Uzbekistan successfully developed a diversified economy, becoming more and more attractive for foreign investors and a reliable partner for cooperation. He stressed his willingness to intensify trade relations and investment cooperation with Uzbekistan, in particular in the field of electrical, chemical, food and pharmaceutical industries.
At a meeting with the Chief Minister of Penang Chow Kon Yeow, proposals on the further development of mutually beneficial cooperation between the business communities of Uzbekistan and Penang on the exchange of experience in medical tourism and the manufacturing of electrical products were considered.
Following the meeting, the Ambassador invited representatives of large industrial enterprises of Penang, led by the state authorities, to visit Uzbekistan to establish contacts with the business circles of our country. The invitation was gratefully accepted.