First Deputy khokim of Tashkent dismissed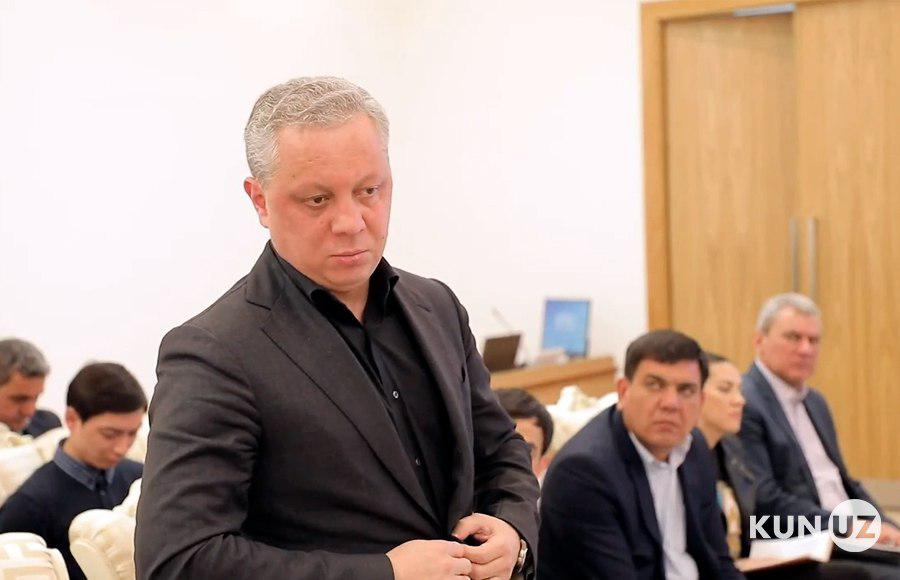 First Deputy khokim of Tashkent Sherzod Hadjizadaev was dismissed, a source in the city administration told Kun.uz.
According to the source, the reason for the dismissal was the fact that he had not implemented the programs of preferential loans for young families.
In October 2018, Sherzod Hadjizadaev, who had worked as deputy chairman of the Central Bank since April 2017, was appointed first deputy khokim of Tashkent on economics and entrepreneurship.
It should be recalled that yesterday, May 2, President Shavkat Mirziyoyev chaired a video-selector meeting on the organization of high-quality execution of the program "Every family is an entrepreneur" and on the analysis of the work being done on widespread public involvement in entrepreneurship.
According to the press service of the head of state, the meeting analyzed the activities of family entrepreneurship support centers and indicated that the tasks assigned to them, including allocating unused areas and buildings for growing agricultural products to entrepreneurs, for organizing production and providing services, are not performed.
"The heads of the relevant republican commission, chairman of the Council of Ministers of Karakalpakstan, khokims of the regions and the city of Tashkent, as well as the heads of the territorial departments of the Central Bank were warned for the completely unsatisfactory level of organization of the program," the statement reads.