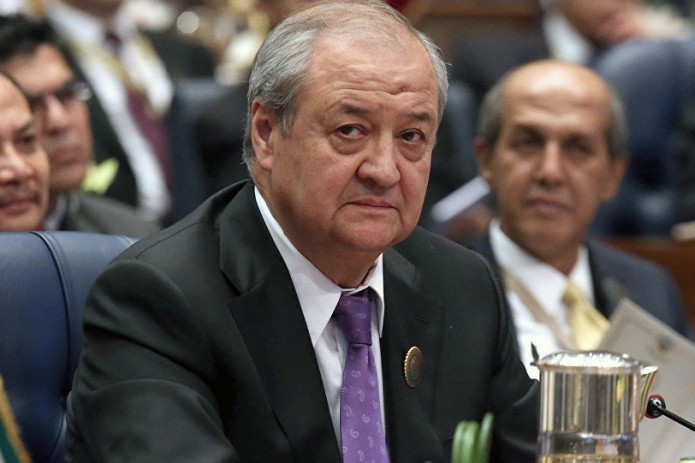 Uzbekistan welcomes the situation when world powers are competing among themselves for investments in the country, Foreign Minister Abdulaziz Kamilov told the Financial Times.
Russia is investing in the energy sector of Uzbekistan. It is the largest driver for development of the oil and gas industry and is building a nuclear power plant here.
China has long been the main trade partner of the Republic, both in terms of exports and imports. In addition, Uzbekistan is given an important place in the "One belt, one road" initiative.
The US is building up cooperation in the humanitarian and military fields. And also, the European Bank for Reconstruction and Development is actively involved in building infrastructure in Uzbekistan.
"If they compete in terms of who will bring more investments to Uzbekistan, we certainly welcome it. But if they try to strengthen their military and political ambitions, we would not want to be closer to one pole and keep at a distance from the other," Kamilov said.
That is why Uzbekistan relies on the rapprochement between the Central Asian countries. The Asian Schengen – a single tourist visa, is part of a long-term strategy for opening the borders between Kazakhstan, Kyrgyzstan, Tajikistan, Turkmenistan and Uzbekistan.
Integration in the region is also necessary because international trade is poorly developed here, which adversely affects the entire trade infrastructure.
According to the World Bank's annual Logistics Performance Index, Central Asian countries rank from 71st to 134th in the world. These are very low indices.
"Freight shipment from Poland to Shanghai is faster than from one Central Asian country to another," director for the Central Asian region of the World Bank Lilia Burunchuk said.
Experts agree that the potential of the region is much higher than current indicators. Trade facilitation can increase economic growth by almost 1% per year and increase exports by 3-5%.
Work on the creation of infrastructure in the region continues. Uzbekistan and Kyrgyzstan are working with China on a railway project linking Asia with Europe.
With the US financial assistance, Uzbekistan also participates in the trans-Afghan traffic, which can open a railway corridor to the ports of the Persian Gulf and the Indian Ocean. This will reduce the time to the nearest port from 20 days to two.
Connecting the railway of Uzbekistan and China through Kyrgyzstan will allow to establish a direct route from the Chinese Nanjing to German Duisburg through Uzbekistan.
It is expected that what used to be the power of Central Asia when it was the center of the Silk Road linking Europe and the Far East will be revived.