Mexican fencer Paola Pliego will represent Uzbekistan in international competitions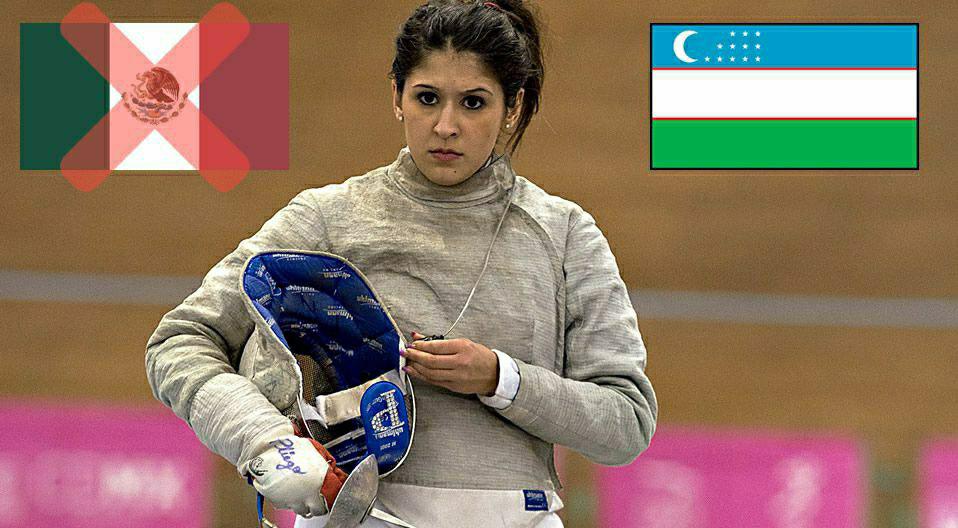 The Mexican fencer Paola Pliego, seeking to fulfill her dream of participating in the Olympic Games, has decided to join the national team of Uzbekistan and represent the country in international competitions.
"In the face of the abuses and infamies that I have been the victim of by Mexican sports authorities, I have decided to represent another country that has generously opened its doors for me; has offered me the opportunity to struggle for my dreams and goals, wearing their color with pride. They extended their hand to me at a time when I thought everything was lost. I hope to be able to live up for their generosity and put their name and mine on top of the podiums," Pliego said in a statement.
On the website of the International Fencing Federation, Paola Pliego appears with the flag of Uzbekistan, same with which she will participate in the Summer Universiade 2019.
It should be noted that the sabre specialist failed a test for banned stimulant modafinil after competing at the Pan American Fencing Championships in Panama in June of 2016.
The CONADE said that her sample had registered 540 nanograms of the substance - usually used to treat narcolepsy.
Pliego, a double Pan American Championships medalist, repeatedly denied any wrongdoing but was banned from competing at Rio 2016.
A second test subsequently conducted by German doctor Hans Geyer in Cologne returned a negative result.
Geyer claimed that a different method was needed to test for the substance from what had been used by CONADE.
Pliego was cleared to compete in October 2016 by the International Fencing Federation, who ruled that she had not committed an anti-doping rule violation.
However, the president of the Mexican Fencing Federation, Jorge Castro, never registered her in any competition for the past three years.