Civil servants injured with knife at workplace in Akdarya district
On September 6, in the Akdarya district of the Samarkand region, an unknown person, during day time, entered the agricultural department of the district administration and stabbed several employees.
To clarify circumstances of the attack, Kun.uz correspondents talked with the head of the emergency medical aid department of the Akdarya district medical association D. Kurbanov about the victims.
As it turned out, one of the victims, J. R. born in 1963, was an economist of the agriculture department at the district administration. He was delivered on September 6 at around 7-8 pm with a cut wound in the chest. His condition was grave. On September 7, he was transferred from the intensive care unit to the ward.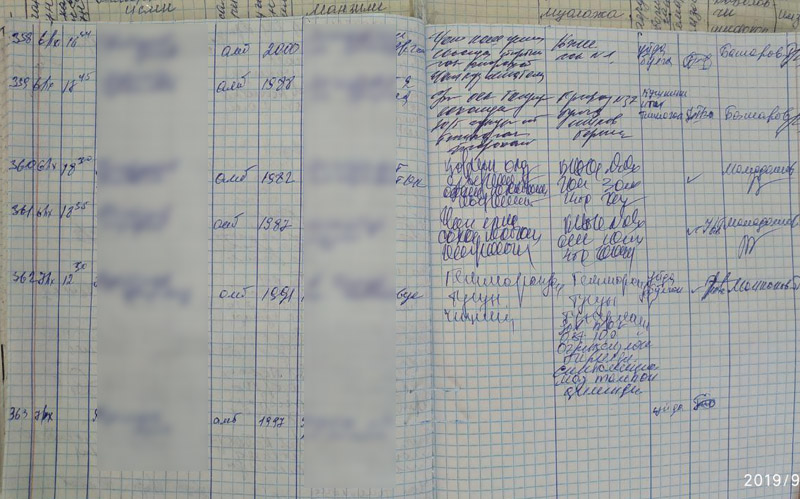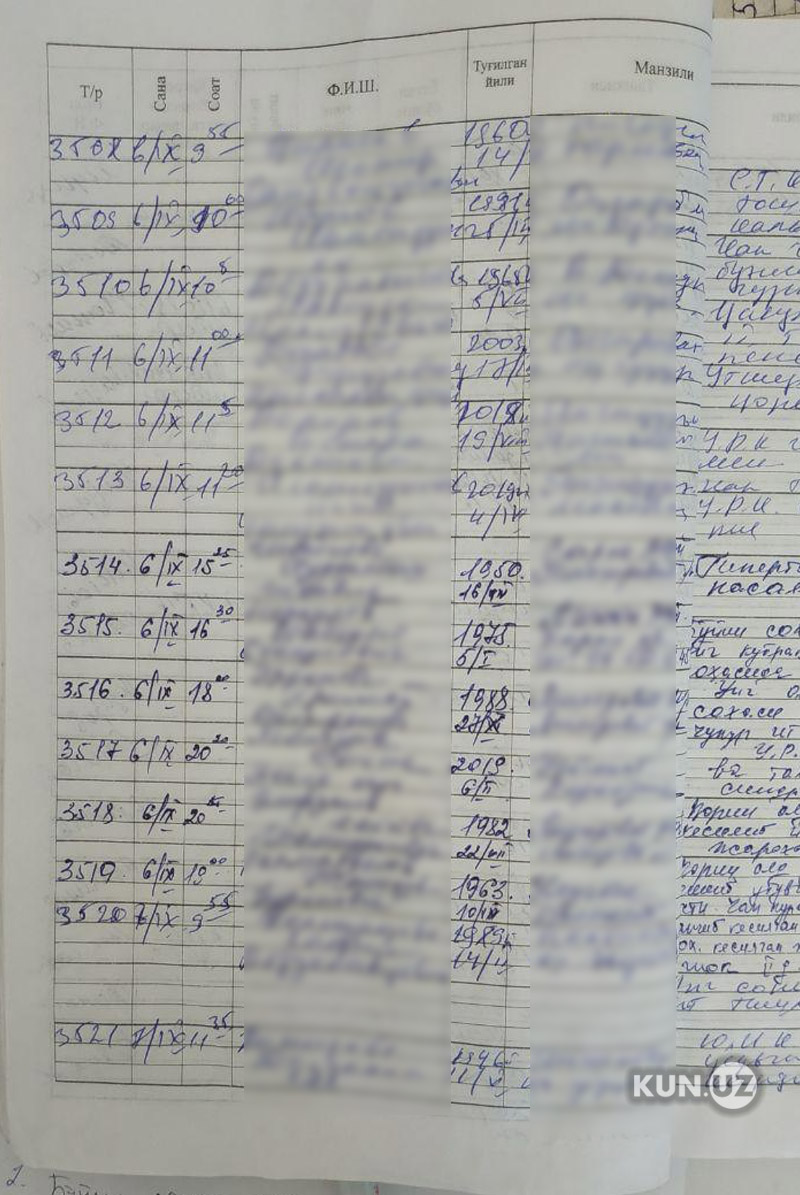 In addition, on the same day, at about 6:55 pm, citizen N. Sh. was delivered to the hospital with a cut wound in his left forearm, and at 8:15 pm citizen U. Kh. – with a cut wound in the abdomen. Their condition was not so severe. Currently, they have already been discharged from the hospital. During the inquiry, it turned out that these two citizens are employees of the Agrobank branch, located next to the district department of agriculture.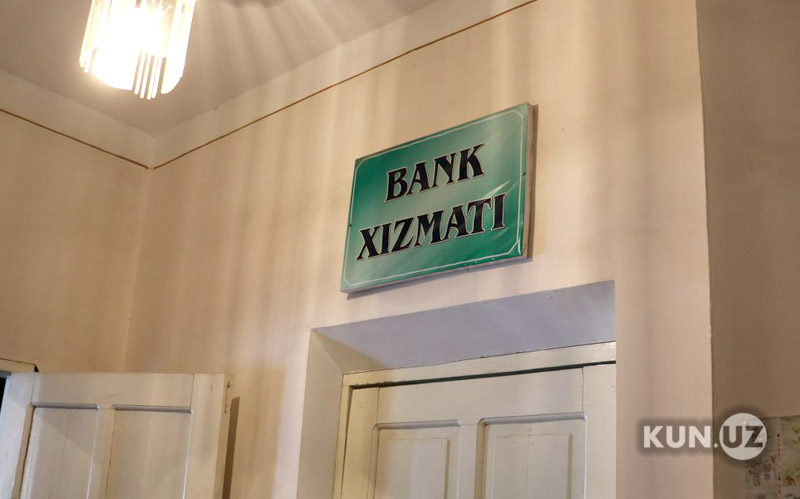 Confirming the fact of the incident, officers of the Akdarya district police department said that they will be able to provide details once the investigation is completed.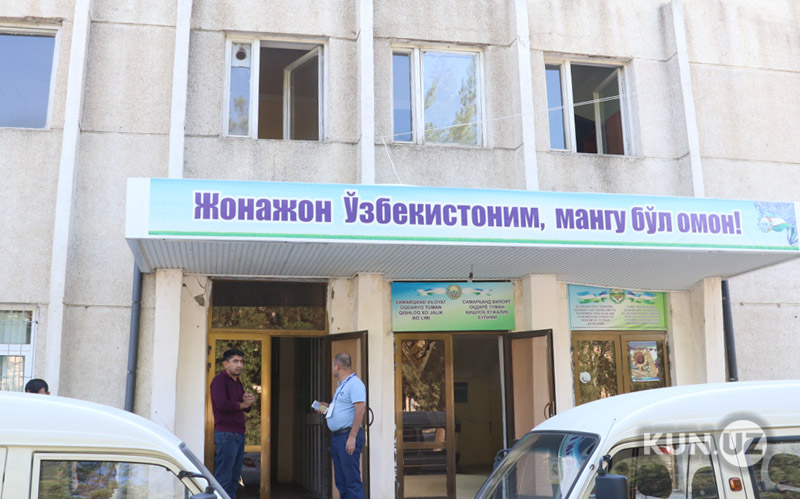 However, other employees of the agriculture department provided some details of the incident.
According to eyewitnesses, the attacker appeared in the department being in a state of intoxication. First, he attacked with a folding knife, which he brought with him, to two employees of the bank. After seeing the economist of the agriculture department, he rushed at him. Citizen J. R. was stabbed in the chest and stomach. Eyewitnesses of the incident called the nearest police officer for help and rowdy was detained.
The pictures show blood stains at the scene of the incident, next to the bank branch and in the office of the agriculture department.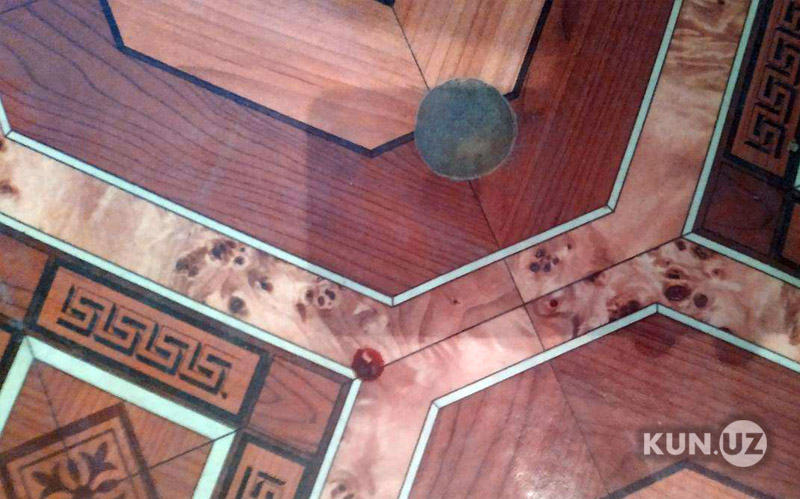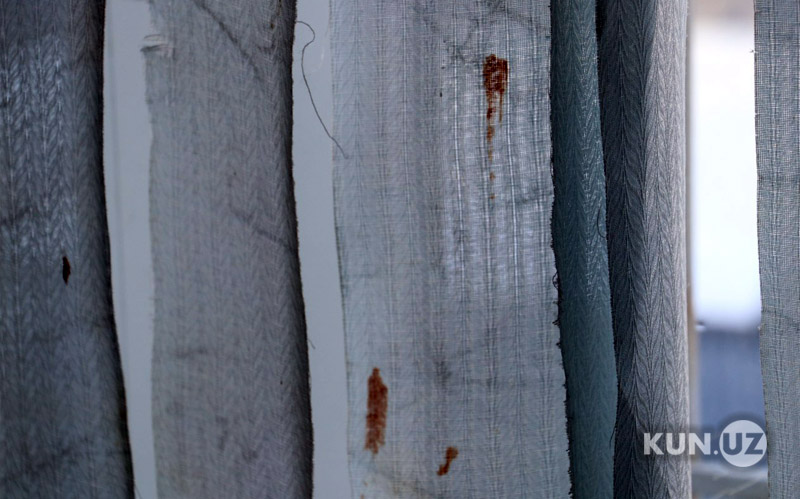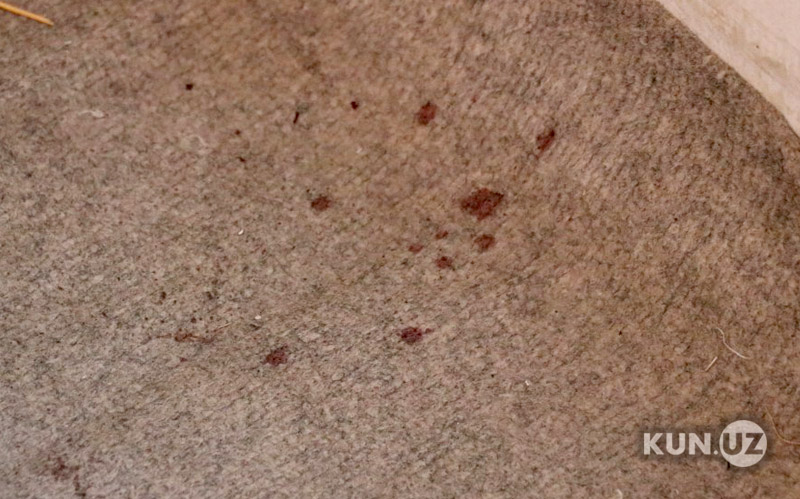 Witnesses confirmed that the attacker was an intoxicated local farmer B. A.
Relatives of the victims make various assumptions about causes of the incident. Kun.uz, based on the interests of the investigation, will not publish them right now.
The administrative press service of the Akdarya district said that they regard the incident not as an encroachment on authorities or their subordinate organizations, but as unlawful acts of an individual citizen committed by him in a state of extreme intoxication.