The Investigation Department under the Interior Ministry of Uzbekistan is conducting preliminary investigative actions on the criminal case against three citizens of Cameroon.
Earlier, the Tashkent police department reported that a criminal case was initiated against four Cameroonians. Reasons for the detention were not specified.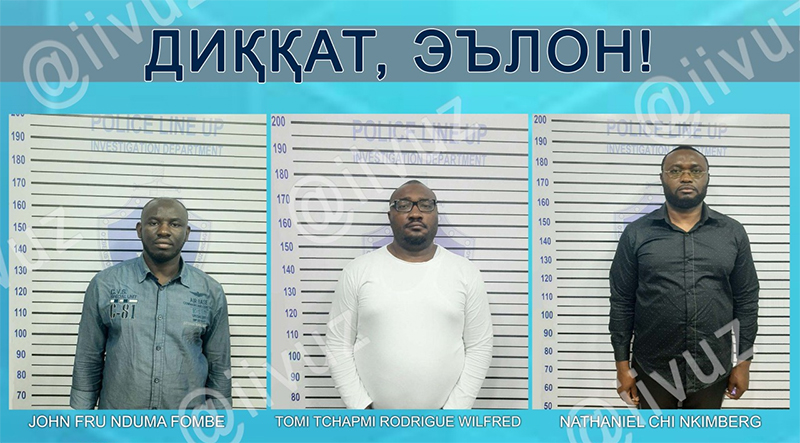 "Currently, another three citizens of the Republic of Cameroon are suspected of committing crimes. An investigation is underway," the police department noted.
Victims, who suffer from the criminal acts of the persons indicated in the photographs, are asked to contact the nearest department or by short service number "102", as well as by phones of the Investigation Department at the Interior Ministry (71) 231-30-97, (71) 231-36-22 , (71) 233-65-34, or by phone number of the Main Criminal Investigation Department of the Interior Ministry (71) 231-34-33.