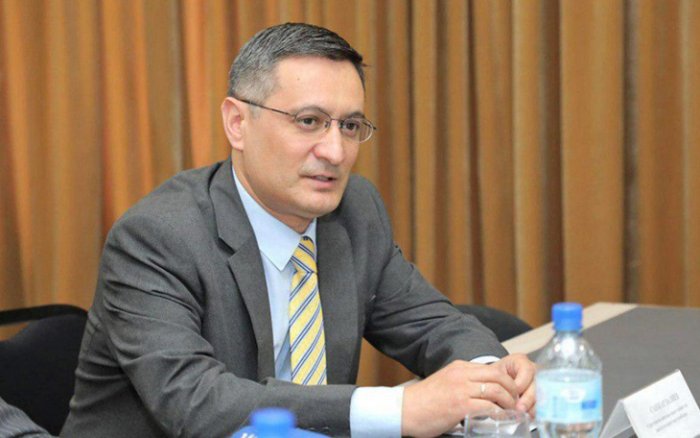 The Eurasian Economic Union (EAEU) pursues trade-economic goals, deputy director of the Institute for Strategic and Regional Studies (ISRS) under the President of Uzbekistan Sanjar Valiyev said.
"I would not agree that the organization is politicized," he said, answering a question from Kun.uz correspondent.
According to him, each organization has its own fundamental statutory documents that lay its main tasks. Based on them, the EAEU has set goals to ensure the free movement of capital, goods and services, as well as labor resources. "These are the organization's key objectives. How political this goal is the second question," Valiyev said.
"Based on the fact that the EAEU is aimed at enhancing economic cooperation, this is, in general, a political goal. But one should not go beyond this, because the organization does not hold political summits, does not bring up the international situation or the solution of security problems in a particular region for discussion. Trade-economic issues are always deliberately discussed," the expert said.
Earlier, at an interview with Kun.uz, the leader of the Milliy tiklanish ("National revival") party Alisher Kadirov stated that the EAEU pursues "hidden political goals". "Today you can't hide it from anyone," he said.
According to him, in the short term, the union pursues economic goals, but in the long term – political ones.
"Attempts to involve Uzbekistan in the EAEU primarily stand for the interests of this organization's members. Roughly speaking, it can be called the second USSR. I can say confidently that Uzbekistan is not a country that serves the interests of others. We put our citizens' interests in the first place," Kadirov said.
Uzbekistan has been studying the EAEU issue for three years, the First Deputy Chairman of the Senate of Oliy Majlis Sodik Safoyev said. According to him, the republic is weighing the prospects of joining the organization.
"Now no decision has been made on this issue. Consultations are ongoing with member countries. When opinions and positions are formulated, this issue will be communicated to the general public," the senator said.