On October 18, 2019, a meeting of the interdepartmental expert group on the codification and progressive development of international law was held in the building of the Foreign Ministry.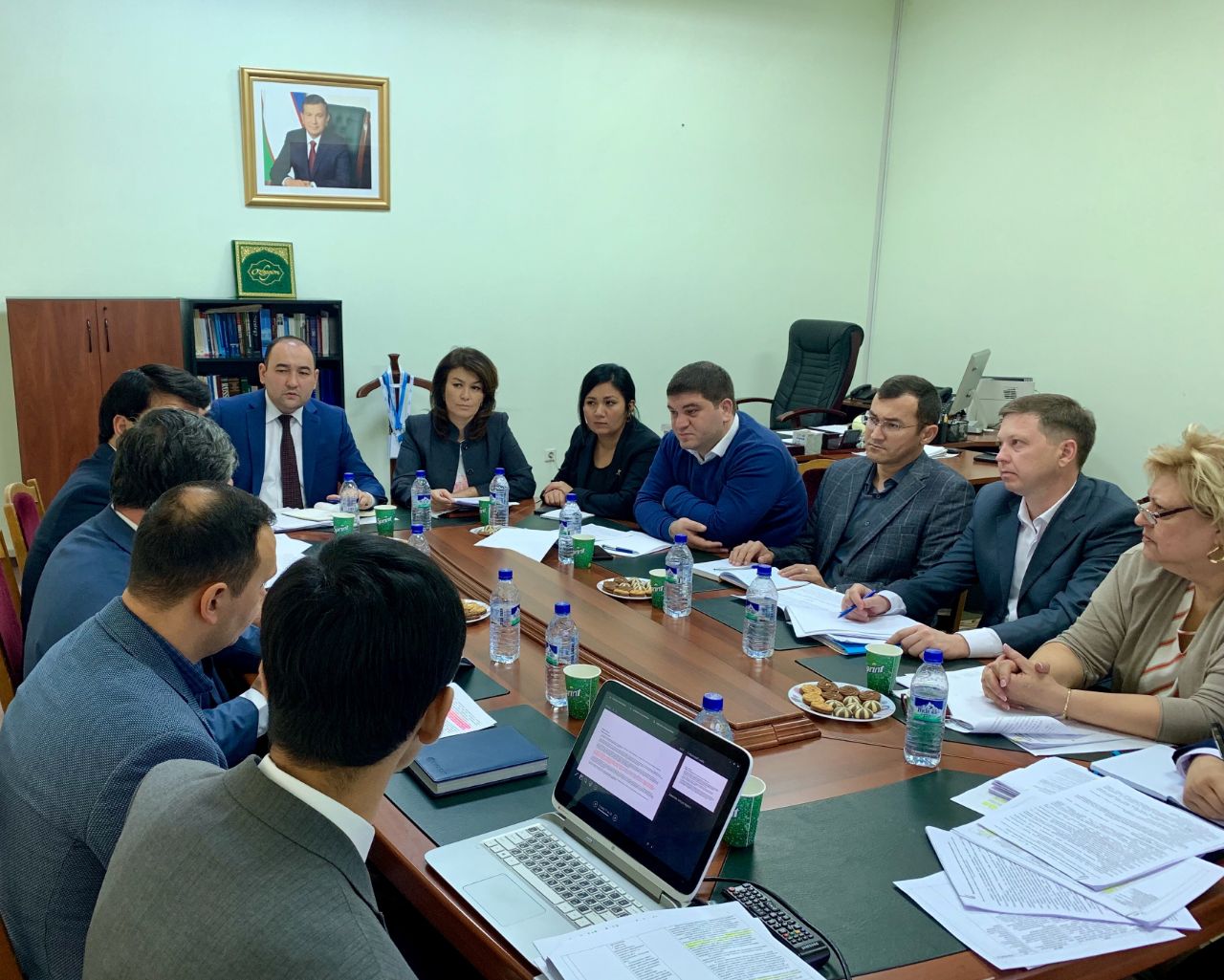 The event was attended by representatives of the Supreme Court, the Prosecutor General's Office, the Ministry of Internal Affairs, the Ministry of Justice, the Academy of Public Administration under the President of Uzbekistan, the University of World Economy and Diplomacy, Tashkent State Law University, the Graduate School of Strategic Analysis and Forecasting and other departments.
During the meeting, the participants examined draft articles and conclusions elaborated by the International Law Commission on the following topics:
- "Peremptory norms of general international law (jus cogens)";
- "Prevention and punishment of crimes against humanity";
- "General principles of law";
- "Immunity of state officials from foreign criminal jurisdiction".
Based on the results of the review, proposals were developed for the position of the Uzbek side on the above issues for its further discussion in the upcoming meeting of the Sixth Committee of UNGA's 74th session.