On October 21, 2019, the Ambassador of Uzbekistan to Malaysia Ravshan Usmanov held talks with the director of "Percetakan Nasional Malaysia Berhad" (PNMB) Ahmad Shazali.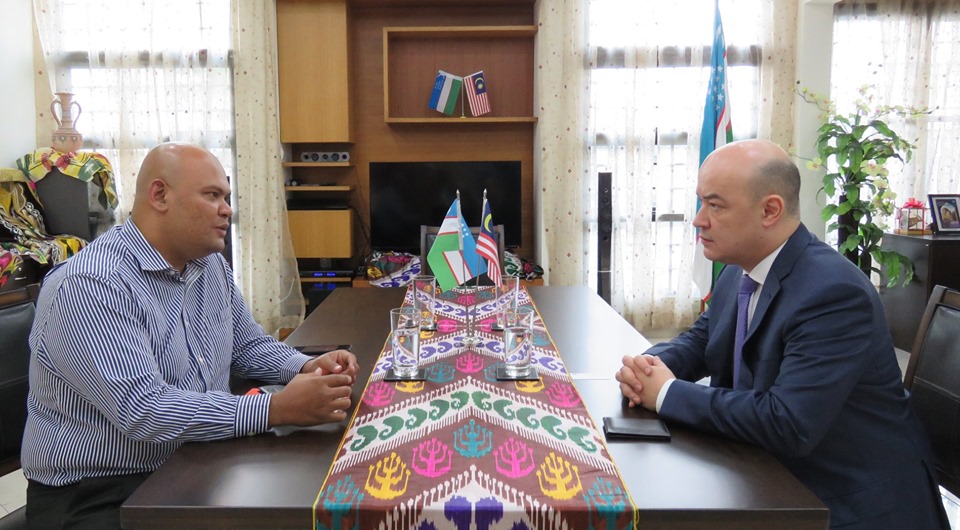 PNMB was founded in 1888 and has experience in providing high-quality publishing and printing services, software development for financial optimization in the banking, trading and transport sectors.
During the meeting, the possibilities of attracting the Malaysian company to implement the following projects in Uzbekistan were discussed:
- introduction of smart PNMB software solutions for further development of cashless payments for rendered paid state and transport services;
- production of excise stamps on certain types of goods (pharmaceutical, alcohol, tobacco and others), allowing to track the place of sale of products;
- creation of a multidisciplinary modern publishing and printing center that meets international standards.
Following the negotiations, an agreement was reached on organizing a visit of PNMB representatives to Uzbekistan on November 15-21, 2019 to conduct negotiations with the leadership of the relevant ministries and departments of the republic, as well as representatives of the private sector in order to discuss prospects for implementation of the above projects and consider the possibility of opening the company's representative office in Tashkent.