Media: Anonymous consignments are crossing the border between Turkmenistan and Uzbekistan
Four large trucks travel between Turkmenistan and Uzbekistan through the "Forob" checkpoint ("Olot" in Uzbekistan), Chronicles of Turkmenistan reports.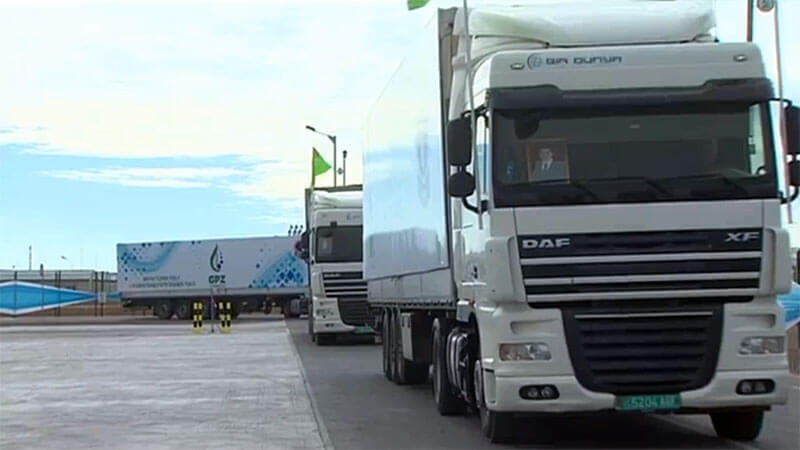 There is a note "Inspection is prohibited" in their consignments. All documents were signed by Gulnabat Dovletova, sister of President Gurbanguly Berdimuhamedow, and stamped by the Red Crescent Society of Turkmenistan. It should be noted that this organization does not have large trucks, the publication says.
Turkmen customs officers and their curator at the Ministry of National Security (MNS) are not aware of what vehicles are bringing to and from Uzbekistan.
According to the customs officer at the "Forob" border checkpoint, the curator of the MNS has the right to inspect any vehicle. But he does not dare to check these four trucks and does not allow anyone to approach them.
Reportedly, movement of several large trucks, which are registered under state number plates of the Ahal and Balkanabat provinces of Turkmenistan, has also been launched through the "Daşoguz" checkpoint ("Shovot" in Uzbekistan). They are transporting construction machinery of the Japanese Komatsu company, as well as cement and other building materials, which are owned by private and foreign firms, to Uzbekistan.