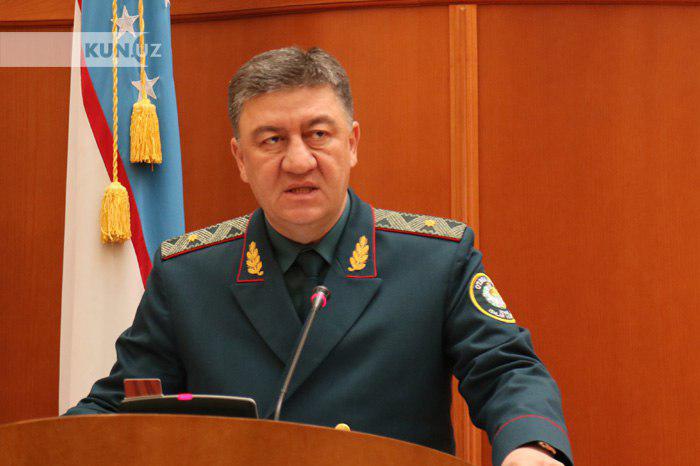 On October 26, the Minister of Internal Affairs, Lieutenant General Pulat Bobojonov, during a visit to the Kashkadarya region, held a field meeting with the personnel of the region's police department.
According to the press service of the Interior Ministry, at the meeting, along with the successes achieved in the fight against crime, a thorough analysis of the shortcomings was carried out, measures aimed at eliminating them were discussed.
However, criticisms were made that crime prevention efforts have slowed down recently. In particular, in September of this year, compared with January, the number of crimes increased in the region. When studying the causes, it turned out that most of the offenses could have been prevented, for this it was necessary for the police officers to interact with the general public.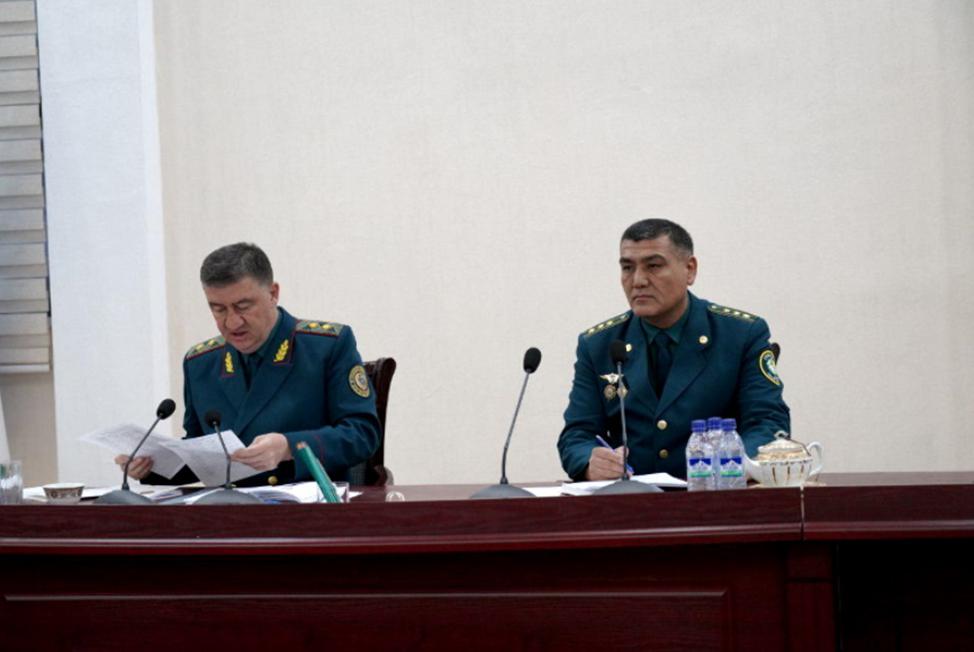 "An assessment was also made of the prevalent criminal situation in the region. The heads of the relevant services and district police departments received a warning for inactive work with the population, insufficient organization of measures in the field of crime prevention. Along with this, the release of Colonel D. Tursunboyev from his post as head of the police department of the Kashkadarya region was announced. Colonel S. Sotvoldiev, who was relieved of his post as head of the police department of the Surkhandarya region, was appointed chief policeman of the Kashkadarya region," the Interior Ministry said.
As a result of the meeting, specific tasks were identified to eliminate the problems in the field as soon as possible. Responsible executives were given important assignments.
In addition, on October 27, the Minister of Internal Affairs visited the Surkhandarya region. Within the framework of his visit, a meeting was held with participation of the heads of industrial services of the regional police department and heads of all city and district police departments.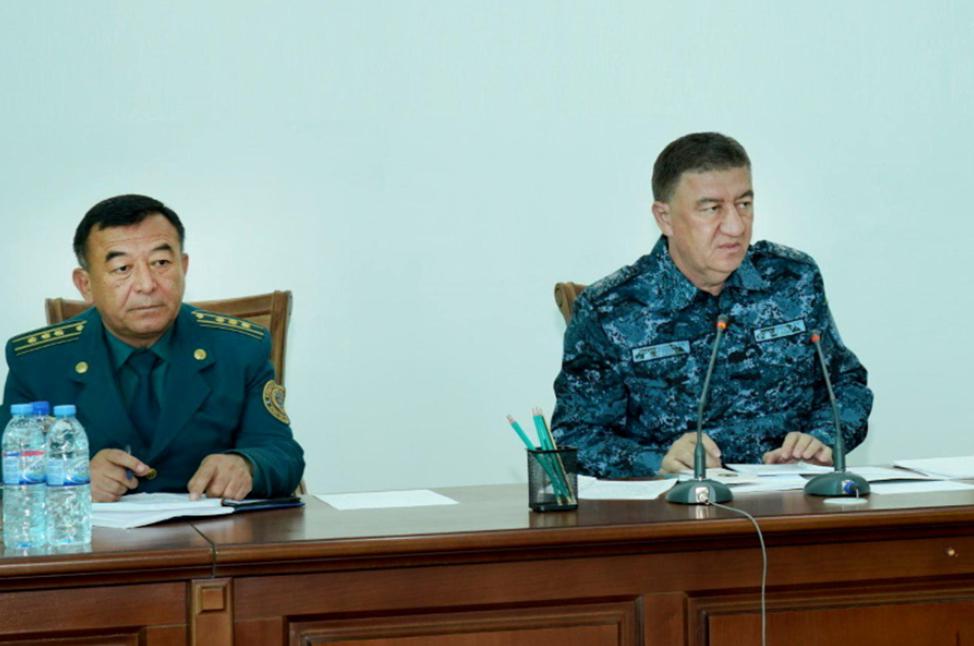 "No crime was recorded in any of the cities and districts of the region, no single crime was committed in 442 out of 718 mahallas. At the meeting, errors and omissions that occurred in the work of police officers in matters of culture of communication with citizens, strict observance of official discipline, crime prevention, as well as work with women and minors were discussed," the ministerial press service said.
During the event, chief of the internal affairs department of the city of Termez, heads of the police departments of Uzun, Altinsay, Kizirik and Sherabad districts were given relevant instructions to further strengthen work on the implementation of five important initiatives of the President of Uzbekistan.
By an order of the Minister of Internal Affairs, Colonel A. Ismoilov was appointed head of the police department of the Surkhandarya region. Prior to his appointment, he held the position of head of the main department for prevention of crime at the Interior Ministry of the republic.