Tashkent city khokimiyat warns about responsibility for using drones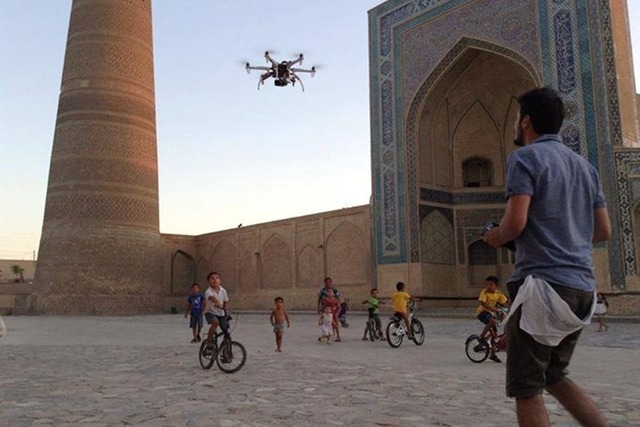 The khokimiyat of Tashkent recalled that since January 1, 2015, importing, selling and using drones have been banned in Uzbekistan.
As an exception, temporary import and use of drones is allowed for the preparation of photo and video materials about the tourism potential of Uzbekistan (including foreign creative groups). One can also use drones to perform departmental tasks on the basis of government permission.
"Despite the measures taken to prevent the illegal use of drones, there are still attempts to illegally import, sell and use them in Uzbekistan. Most often people violate the ban when using drones for shooting wedding ceremonies and other events," the city administration notes.
It is allowed to use a toy model of an aircraft – used to meet the personal needs of citizens, that is, it is an aircraft weighing no more than 250 grams, without the function of autonomous flight control and navigation, not equipped with photo and video equipment. No permission is required to use it. The flight is carried out under supervision at an altitude of not higher than 50 meters, at a distance of no closer than 150 meters to the airfield, in a place that is not dangerous.
It should also be noted that according to Article 116 of the Code of Administrative Responsibility, Article 261 of the Criminal Code, as well as a number of Articles of the Criminal Procedural Code, which have been amended, the illegal use of unmanned devices entails liability. Illegal (unauthorized) use of the airspace of Uzbekistan entails confiscation of the device, a fine in the amount of from 20 to 100 minimum monthly wages or administrative arrest up to 15 days.