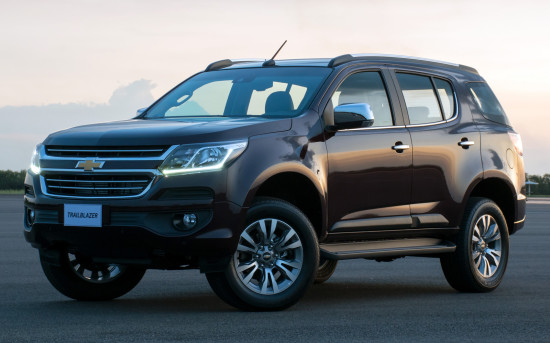 GM Thailand sent a batch of Trailblazer SUVs to Uzbekistan, the manufacturer's website reported.
Cars assembled in Thailand will go on sale in Uzbekistan in the coming months. The program represents "thousands of units" of additional annual production for a plant in Thailand.
"We expect the Trailblazer to succeed in Uzbekistan, where various road conditions require a durable but comfortable all-wheel drive SUV," the president of GM Southeast Asia Hector Villarreal said. "In addition, Trailblazer's presence will help strengthen Chevrolet as the dominant market leader in Uzbekistan, providing GM Thailand with another international export market".
Villarreal added that the company prides itself on world-class manufacturing facilities in Thailand. "We know that Uzbekistan will receive world-class cars," he said.
GM's automobile assembly plant in Rayong has produced more than 1 million vehicles since 2000.
Previously, UzAuto Motors (formerly GM Uzbekistan) announced that they plan to launch production of Chevrolet Trailblazer, Chevrolet Equinox and Chevrolet Traverse cars in December 2019.