Tanzila Narbayeva meets with Kassym-Jomart Tokayev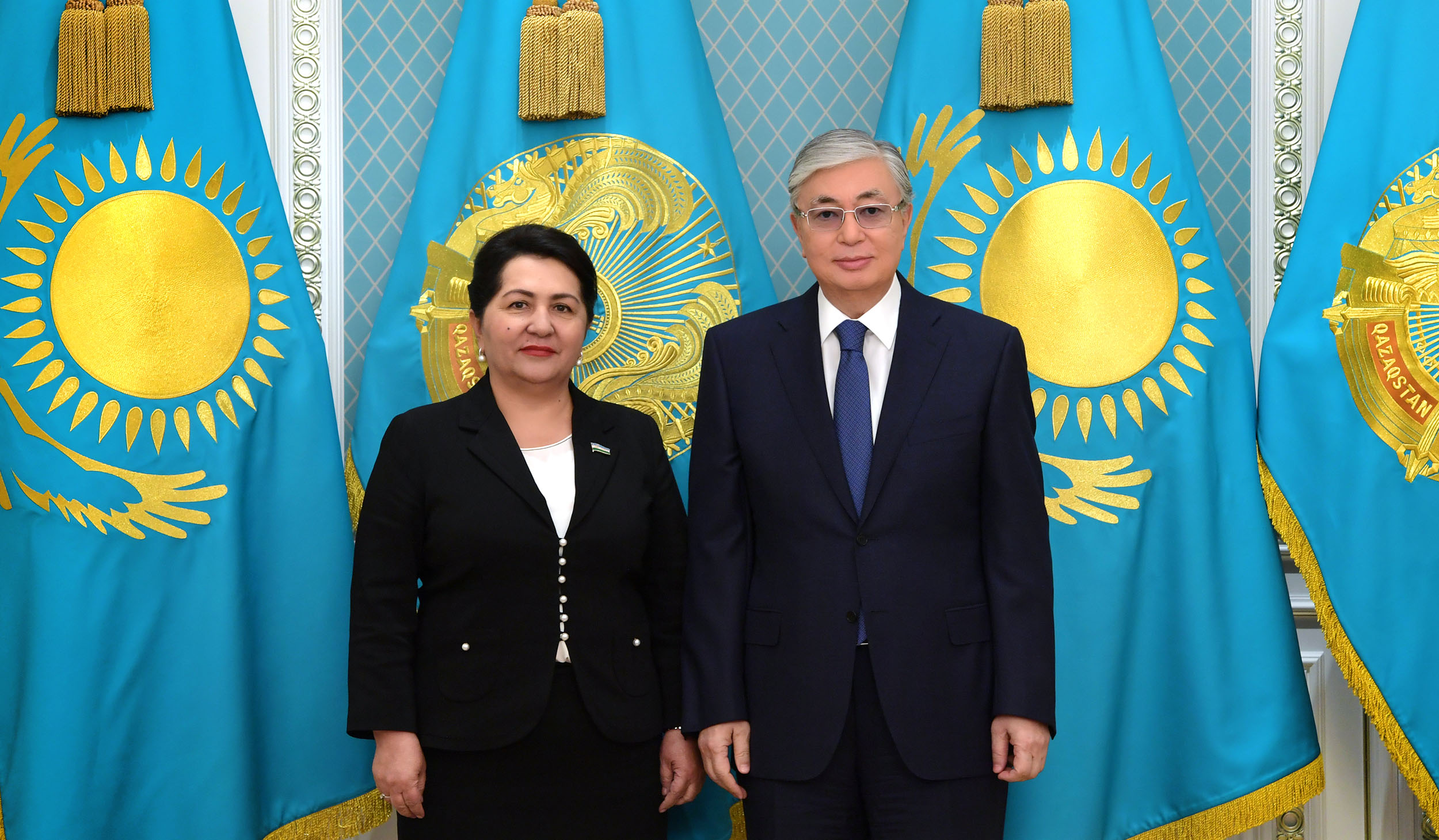 President of Kazakhstan Kassym-Jomart Tokayev received the Senate Chairperson of Uzbekistan Tanzila Narbayeva. During the meeting, the parties discussed pressing issues of bilateral cooperation, Akorda said.
Kassym-Jomart Tokayev noted that the visit of Tanzila Narbayeva is of great importance from the point of view of developing inter-parliamentary relations and giving an additional impetus to interstate relations.
"In 2018, the volume of trade reached $2.5 billion. This year, in only 9 months, it exceeded last year's figure, that is to say, at the end of the year, the volume of trade between our countries will be quite significant," Tokayev said.
The President recalled his state visit to Uzbekistan in April this year, during which an agreement was reached on enhancing cooperation in trade-economic sphere with the intermediate goal of bringing mutual trade figures to $5 billion.
Tokayev noted with satisfaction the development of transport links between the two countries, as well as cultural and humanitarian interaction.
"Kazakhstan and Uzbekistan are, to a large extent, not only interested in developing cooperation with each other, but also complementary on a number of issues. Therefore, the ultimate success is just around the corner. Moreover, my colleague, President of Uzbekistan Shavkat Mirziyoyev, and I agreed to take the most active steps to develop comprehensive cooperation," the President of Kazakhstan said.
In turn, Tanzila Narbayeva thanked for the warm welcome and conveyed greetings from Shavkat Mirziyoyev.
"Your election to the post of head of state is a recognition of your work in the previous post, you are an experienced diplomat, an influential leader, and, most importantly, the successor of the ideas of First President Nursultan Nazarbayev, who pursued a very strong policy to strengthen state security and develop the economy of Kazakhstan," Narbayeva noted.