On November 8, 2019, at about 07:15, two buses crashed in the Tashkent region.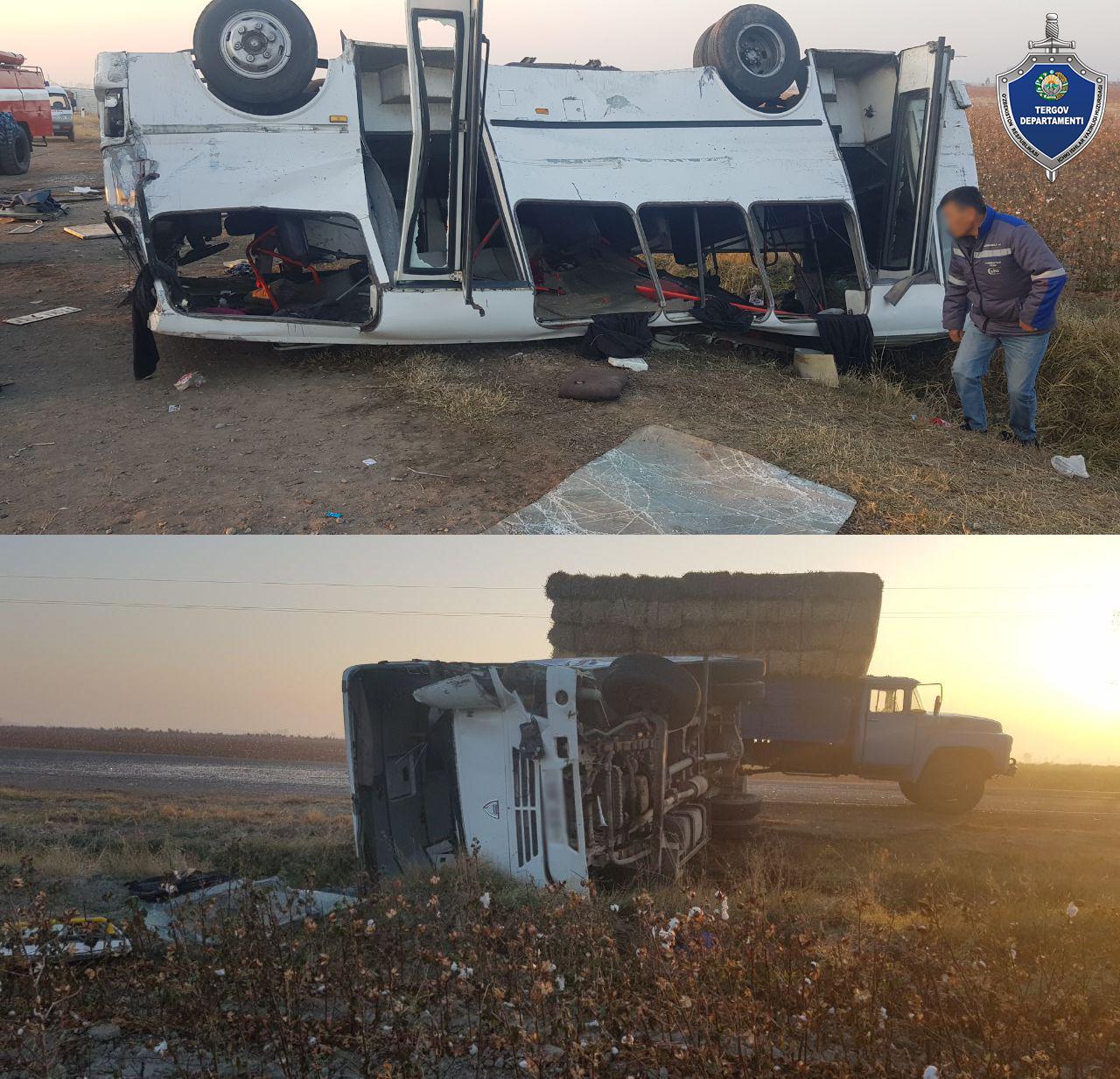 As the press service of the Tashkent region's administration reported, an Isuzi bus moving on the Akkurgan-Kuyi Chirchik-Yangiyul route, which was going to the "Aziya Mebel" factory in the Uchtepa district of the Tashkent city, attempted to overtake another bus carrying local workers to a factory in Tashkent, as a result of which, a traffic accident occurred.
There were 39 passengers on the buses at the time of the accident.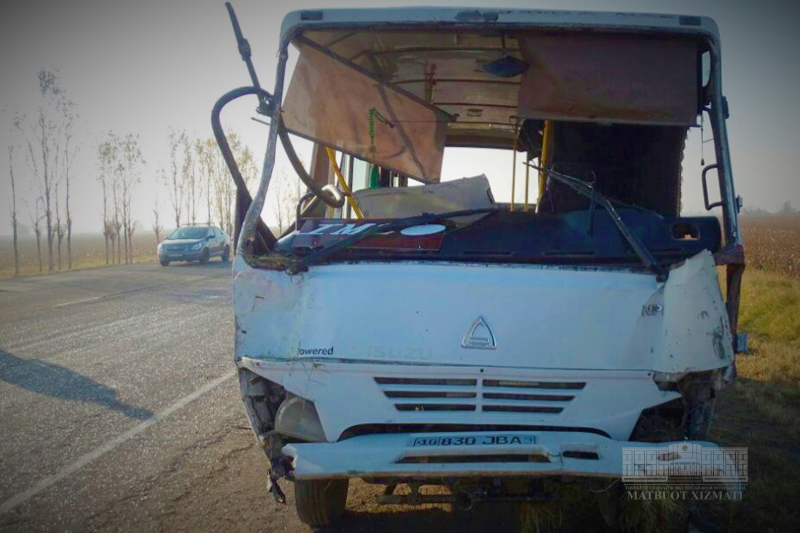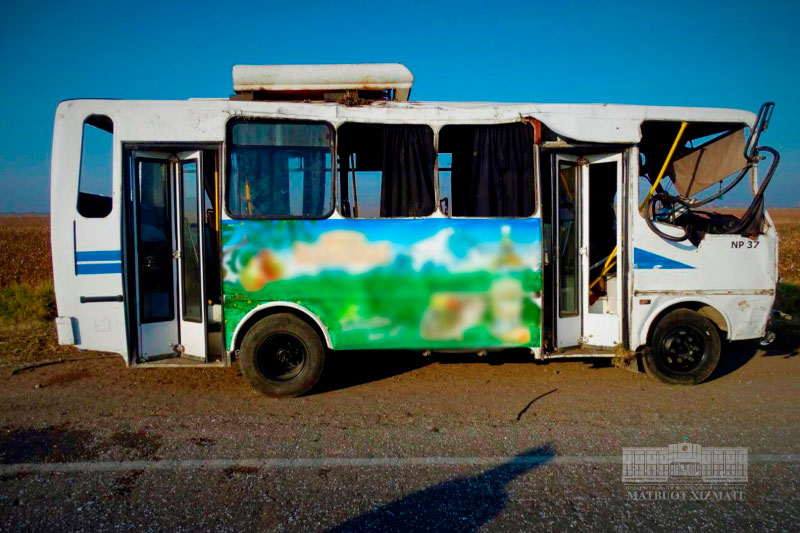 The injured passengers were taken to the central hospitals of the Kuyi Chirchik and Akkurgan districts, they were provided medical aid. Their relatives were informed.
Reportedly, one of the passengers died at the hospital despite the medical assistance provided. The situation is under the control of law enforcement bodies.