2019 has truly become a year of active investment. As of October, Uzbekistan's foreign debt exceeded $21 billion. In addition, three times more investments were attracted in 2019 than in 2018.
Kun.uz talked to the Minister of Investment and Foreign Trade Sardor Umurzakov in order to get answers to the most pressing questions that concern the public. During the conversation, among many other things, Umurzakov spoke about the external debt of Uzbekistan, which is actively being discussed on social networks.
"We all need to clearly understand one thing. Firstly, the current external debt of Uzbekistan is considered small. There are several calculation methods, for example, relative to GDP.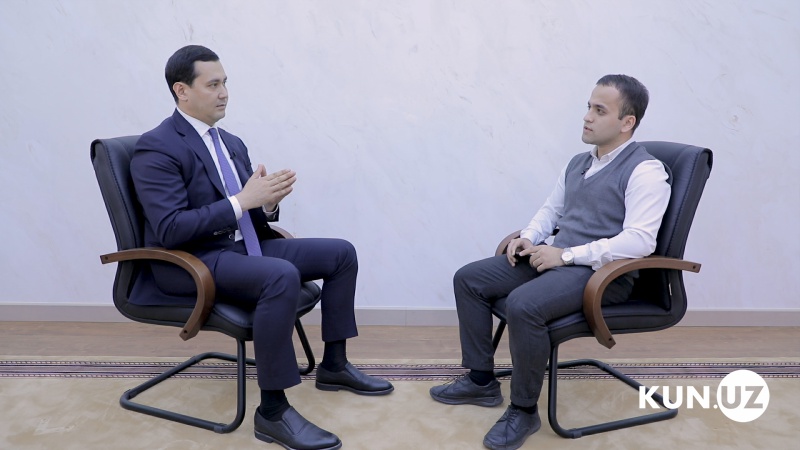 Yes, our external debt in 2019 has risen sharply compared to previous years, but in relation to GDP, the external borrowing level of Uzbekistan is still not that high.
Secondly, if external debt is spent correctly and transparently, there is no reason for concern. External debt must first be invested in the country's infrastructure. This will help increase further investment attractiveness. Then we need to invest in the social sphere. Pre-school education, public education, higher education and healthcare - these are all areas that are funded by the state. But considering our capabilities, we have to say that we cannot solve all the problems by means of the state budget. In this case, the most correct way is to direct long-term, preferential debts (external) to the development of these areas and thereby solve existing problems. As our honorable president says: "People want to live well today, not tomorrow".
Spending foreign investments wisely to create the necessary conditions and paying off debt for the next 20-35 years is the right and smart policy," Sardor Umurzakov said.
Moreover, during the interview, the Minister of Investment and Foreign Trade spoke about the level of protectionism in Uzbekistan, the monopoly, the EAEU and the domestic auto industry. One can watch the full interview above.