Shavkat Mirziyoyev awards Mufti Usmonkhon Alimov the Order "El-yurt hurmati"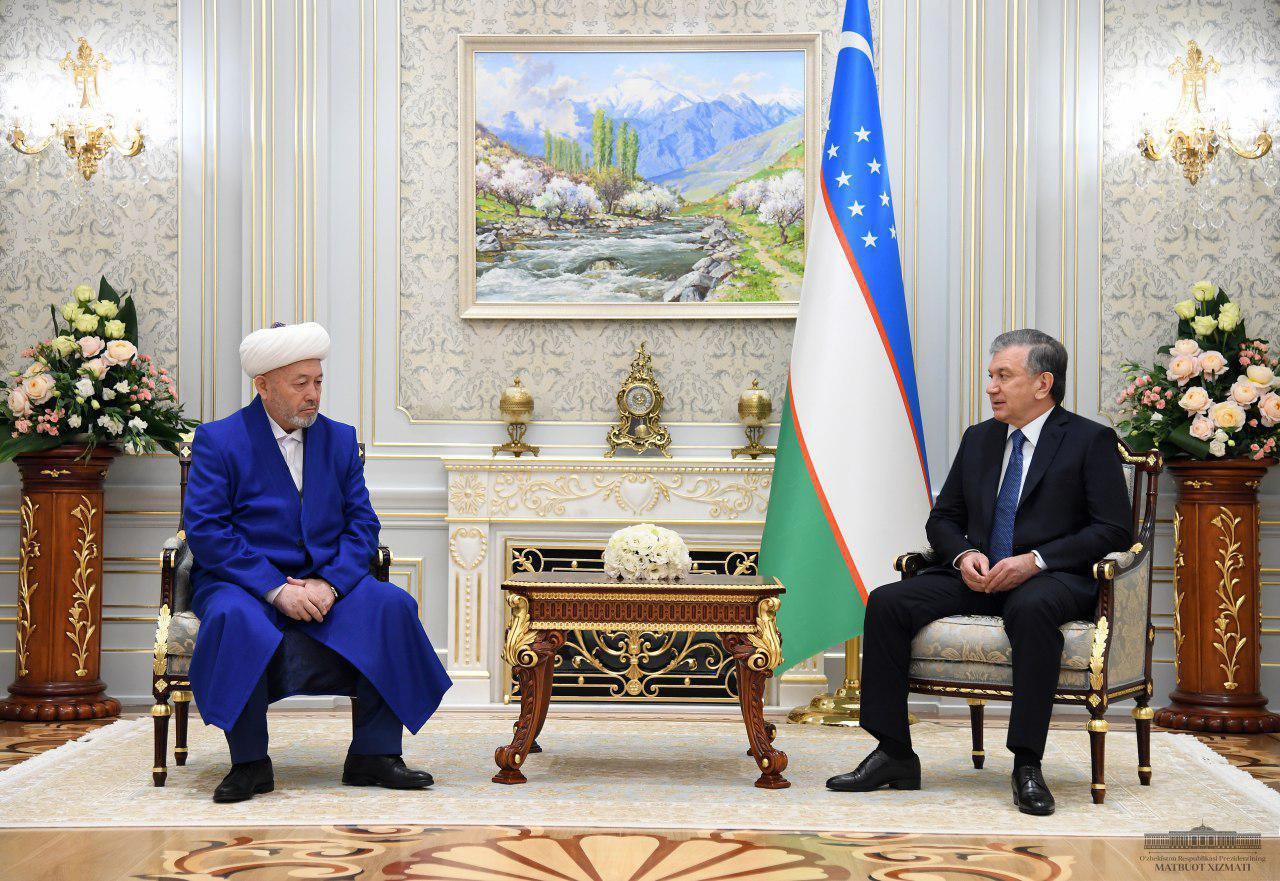 On January 6, Shavkat Mirziyoyev received the chairman of the Muslim Board of Uzbekistan, Mufti Usmonkhon Alimov and sincerely congratulated him on his 70th birthday anniversary.
As the presidential press service reports, Shavkat Mirziyoyev highlighted Usmonkhon Alimov's activities for the revival of national and religious values, studying and promoting the rich heritage of great scientists and thinkers, strengthening religious tolerance in society.
The President emphasized that the head of the Muslim Board of Uzbekistan is one of the most respected religious figures not only in Uzbekistan and Central Asia, but also throughout the world, his election as a member of the constituent assembly of the World Islamic Countries Union and the World Ulema Council, as well as the inclusion in the list of 500 most influential Muslims of the world is a matter of pride for all the people of Uzbekistan.
"We know and value Mr. Mufti as the tireless enlightener of Islam. Such works as "Tafsiri Irfon", "Imam Bukhari – the Sultan of Muhaddith", "Parenting in the family" took a deep place in the heart of our people", the President said.
Shavkat Mirziyoyev awarded the Chairman of the Muslim Board, Mufti Usmonkhon Alimov, the "El-yurt hurmati" Order (Respected by people and homeland) in recognition of his significant contribution to the development of Islamic culture and science in the country, the study and widespread international promotion of the humanistic essence and good ideas of Islam, priceless scientific heritage of great scientists and thinkers, for his merits in ensuring the stability of the socio-spiritual situation in society.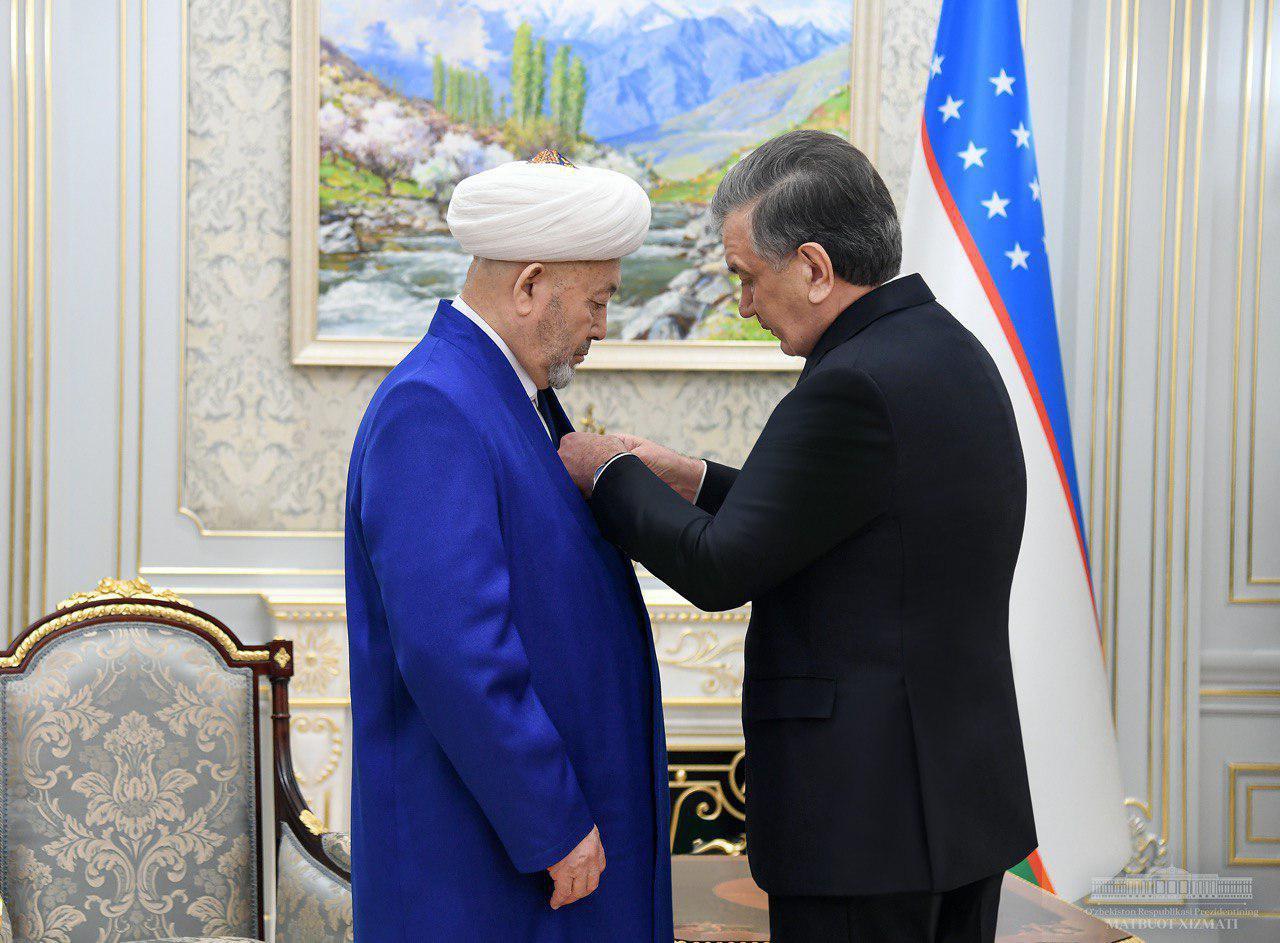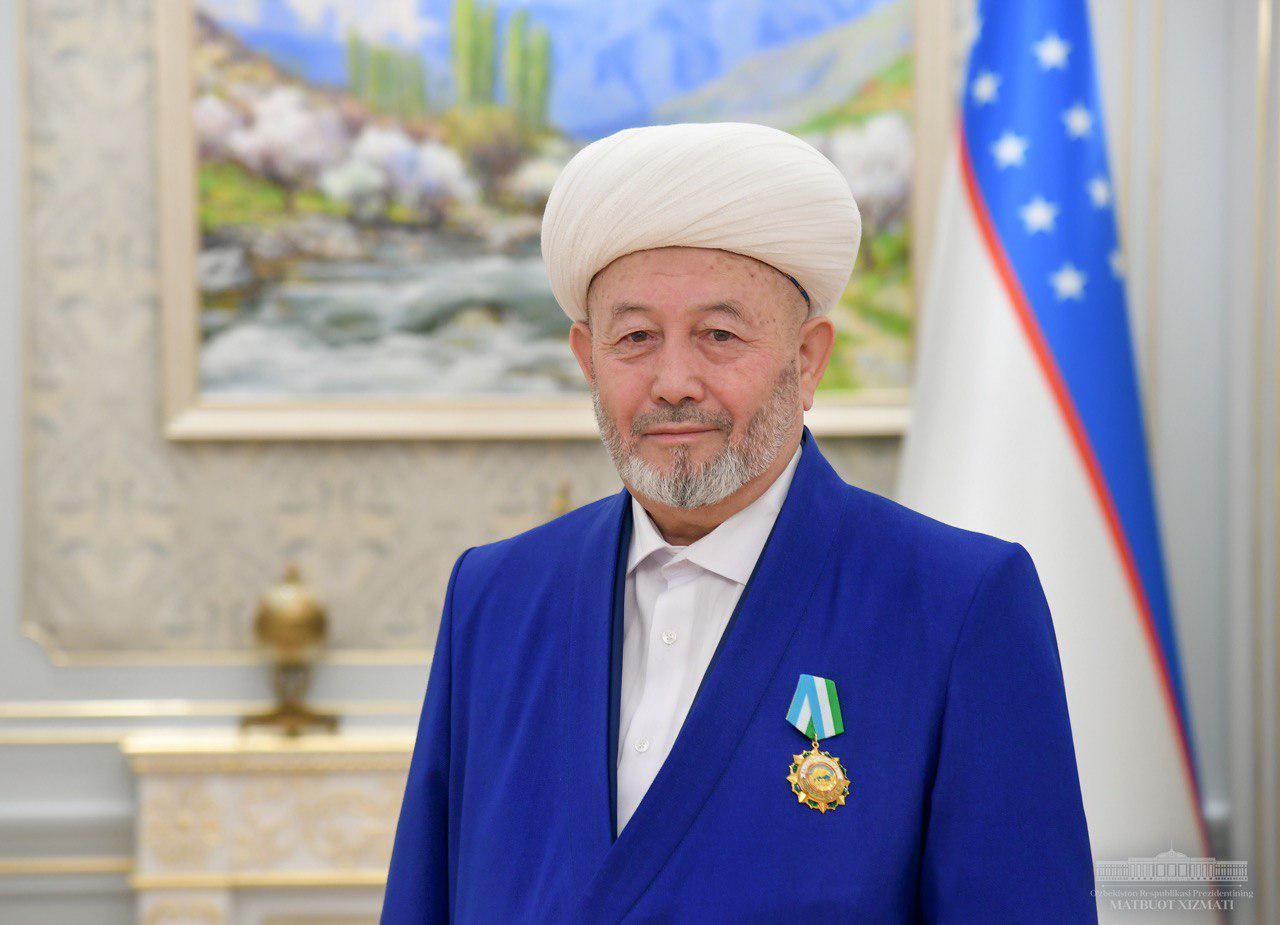 Usmonkhon Alimov thanked President Shavkat Mirziyoyev for the high award and noted that in recent years, profound reforms, along with all spheres of society, have been carried out in the religious and enlightenment field. The Mufti voiced his readiness to actively promote large-scale work on the study of the religion of Islam, the revival and bringing the heritage of their ancestors to the future generations.
It was also emphasized at the meeting that the Muslim Board of Uzbekistan and representatives of the religious sphere consider it their duty to actively participate in ensuring social-spiritual stability in the country, educational work aimed at educating young people in the spirit of the ideas of humanism, tolerance, peace and harmony.