EPSILON: Increasing production of natural gas and developing pipeline infrastructure in cooperation with Uzbekneftegaz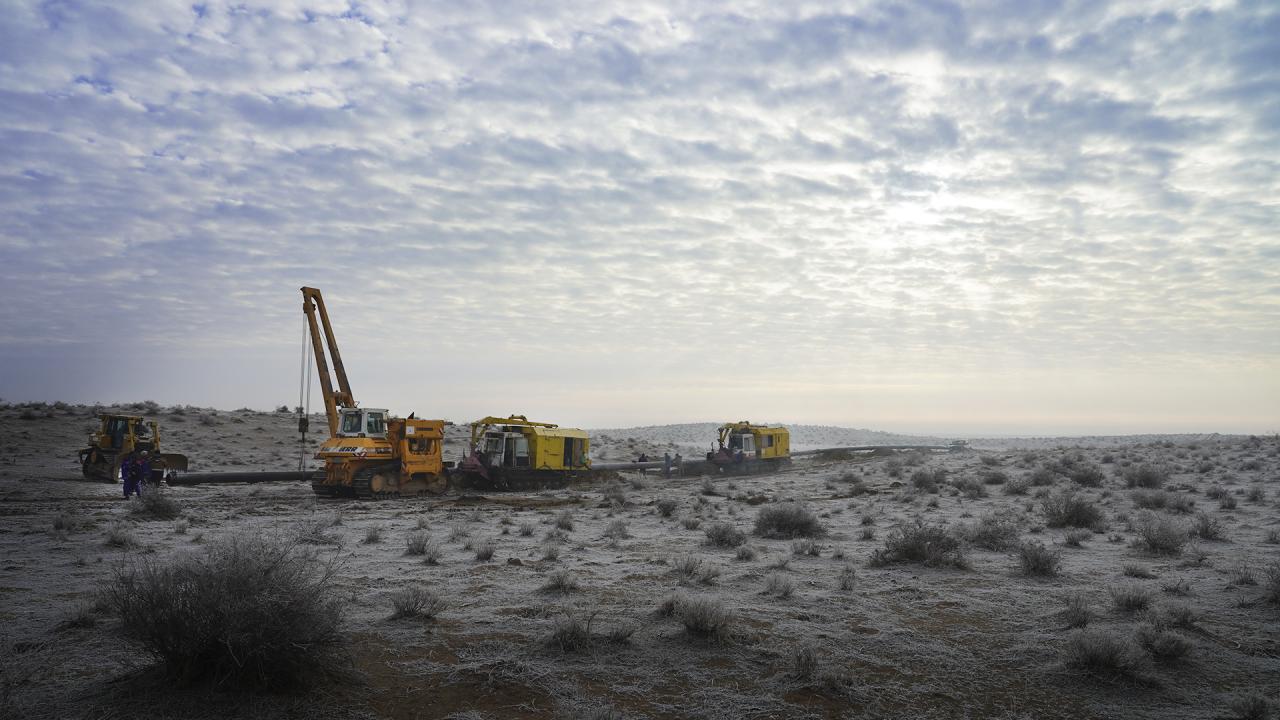 On January 9, after hydraulic fracturing at Doya Khatun–79 well, its daily flow rate increased from 38,000 to 85,000 m3 of gas.
Round-the-clock construction of "Chigil CP – Mubarek GPP" gas pipeline continues.
Total for January 9:
81,400 t of pipes shipped;
60,200 t of pipes arrived;
118.6 km of trenches dug;
156.7 km of pipes welded into a string;
117.5 km laid.
EPSILON Press Office