Drug dealer attempts to bribe internal affairs officer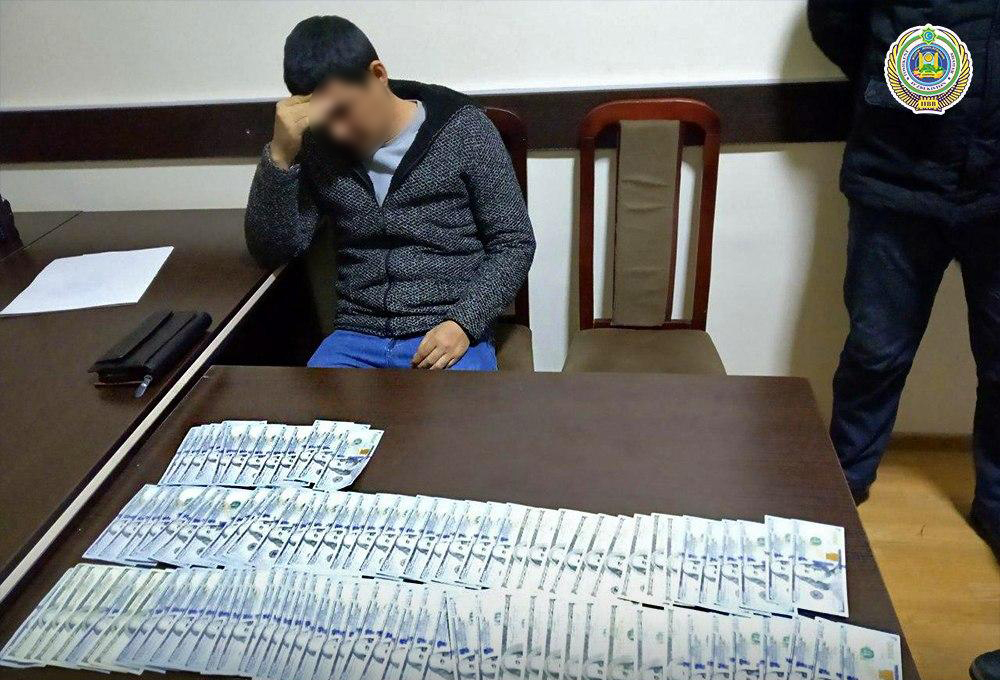 "Citizen of Tashkent offered officer around $10 thousand to escape responsibility for the crime related to drug possession," the press office of Tashkent Police Department reports.
The deputy chief of one of the territorial divisions at Chilanzar district board of Internal Affairs applied with an official report to the Tashkent Police Department on January 27. He stated that on the morning of the mentioned day he had registered an act of crime committed by 30-year-old Aliakbar I., involving possession of narcotic drugs – two matchboxes containing marijuana were found and seized in the presence of witnesses.
The officer reported that citizen Aliakbar I. asked him not to process this case of bribery or to somehow "resolve" this issue, after which he offered an illegal monetary reward in the amount of $10 thousand. The conversation was recorded by the officer on an audio recorder and attached to the application on a CD-ROM. He reported the situation to the Office of Internal Security under the Interior Ministry of Tashkent, as well as to the Prosecutor's Office.
On the same day, a joint task force was established to verify the above-mentioned actions. At 20:35 in the course of operational activities in the Chilanzar district, the act of illegal transfer of cash was recorded in the room of the officer. Aliakbar I. was detained red-handed when he tried to transfer money in the amount of $9,500. In addition, another $500 were found in his pocket.
Aliakbar I. confirmed to the officer of operation unit that a protocol concerning his drug offences had indeed been drawn up earlier and confessed that in order to avoid responsibility for this crime he attempted to bribe the officer.
On January 27, the Prosecutor's Office of Tashkent initiated criminal proceedings under paragraph B, second part of Article 211 of the Criminal Code ("Bribe-giving").