The Minister of Health of Kazakhstan Yelzhan Birtanov in a telephone conversation thanked the Minister of Health of Uzbekistan Alisher Shadmanov for the evacuation of Kazakh citizens from China, the press service of the Health Ministry of Kazakhstan reported.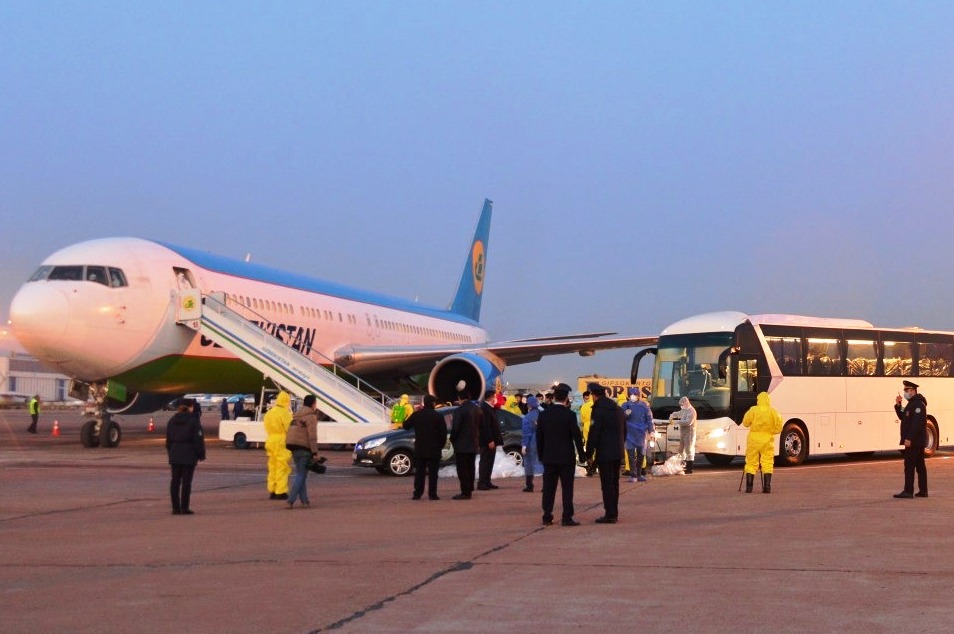 This week, at the request of the Kazakh side, eight citizens of Kazakhstan were evacuated from the Chinese city of Wuhan on special aircrafts of Russia and Uzbekistan. Five of them will be under the supervision of doctors in Tashkent, and the other three will be under medical surveillance in Tyumen.
It is noted that the parties agreed to maintain constant communication and exchange information through the operational center of the Health Ministry of Kazakhstan.
In particular, the ministries of the two countries will monitor the health conditions of Kazakh citizens in Tashkent, who are kept in quarantine for two weeks.