Uzbekistan presents its experience in Vienna on returning women and children from armed conflict zones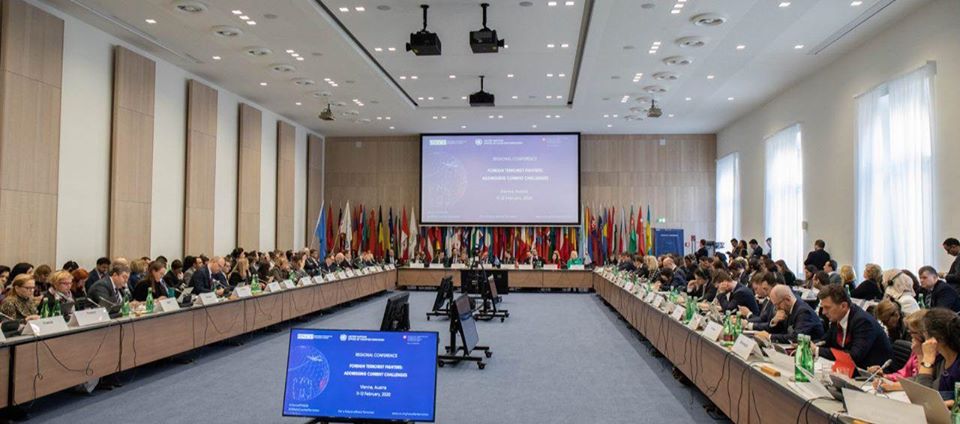 "Uzbekistan's experience on returning women and children from armed conflict zones in the Middle East was represented in Vienna," the Ministry of Foreign Affairs reported.
Vienna hosted a high-level international conference titled "Foreign Terrorist Fighters – Addressing Current Challenges". The event was organized by the UN Office on Counter-Terrorism (UNOCT), the Organization for Security and Cooperation in Europe (OSCE) and the Swiss Government.
The conference was attended by more than 400 experts from among senior officials of the OSCE participating states and cooperation partners, international and regional organizations, intellectuals and representatives of civil society from more than 70 countries.
During the event, participants discussed such key issues as responding to incitement, recruitment and other activities of international terrorist organizations, collecting and exchanging data, preventing, suppressing movements and prosecuting terrorist fighters, as well as issues of repatriation, rehabilitation and reintegration of citizens.
The delegation of Uzbekistan in the panel session on the theme "Repatriation, rehabilitation and reintegration", provided information about the experience of our country in returning fellow citizens, mainly women and children, from zones of armed conflict in the Middle East as part of the successful humanitarian operations "Mehr-1" and "Mehr-2" (Kindness), as well as their reintegration into society. Conference participants heard a life story from an Uzbek woman who was returned from Iraq.
The UN Under-Secretary-General, Head of the Counter-Terrorism Directorate Vladimir Voronkov, speaking at the event, expressed his sincere gratitude to the leadership of Uzbekistan for the organized humanitarian operations "Mehr-1" and "Mehr-2" to return women and children who immediately underwent medical rehabilitation procedures.
"This is a very big step for Uzbekistan and an excellent example for many other countries that are not yet ready to make a decision on returning their citizens back. This is an international problem that needs to be addressed," he said.
"The presence of Uzbekistan's example in this conference has played a very important and decisive role in disseminating best practices in many UNICEF member states that are fighting for the protection of human rights and children," said Aaron Greenberg, senior regional adviser to the United Nations Children's Fund (UNICEF). UNICEF is ready to continue and strengthen cooperation with the Government of Uzbekistan as part of its initiative to repatriate all children from Syria to their homeland."