What did Mirziyoyev give to Trump as a gift during his visit to Washington? Chief Protocol Office reveals
"In 2018, President of Uzbekistan Shavkat Mirziyoyev presented his American counterpart, Donald Trump, a silver copy of the Registan complex," follows from the document published by the Chief Protocol Office of the US Department of State.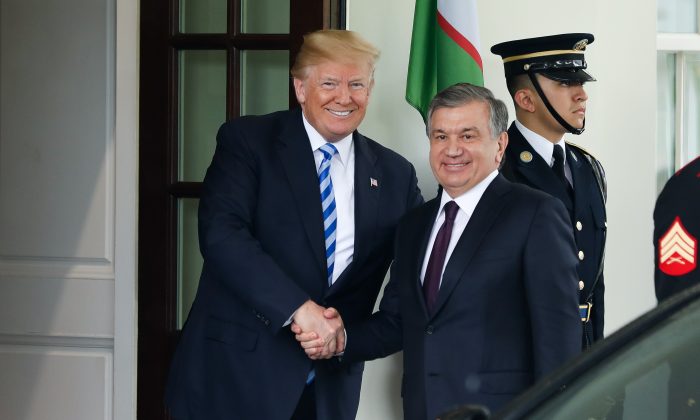 The miniature copy, estimated at $2,950, was presented to US President in May 2018. The wife of the American leader received a bedspread as a gift, worth $4,200, and Secretary of State Michael Pompeo – a wooden table and a set of chairs with an estimated value of $1,580.
The head of Uzbekistan also gifted $600-painting to John Kelly, former White House Chief of Staff, and a vase with a silver plate worth $430 to Larry Kudlow, the Director of the National Economic Council.
The Chief Protocol Office also published information on the gifts presented by heads of other states to Donald Trump in the calendar year 2018: French President, Emmanuel Macron, gifted a Louis Vuitton golf bag worth $8.2 thousand, whereas Canadian Prime Minister, Justin Trudeau, presented to US President a white marble figurine in the shape of a beluga whale worth $470.
The first lady of the USA, Melanie Trump, has also got many valuable gifts. The most expensive gift she received is a set of six plates of Nymphenburg porcelain (Germany) worth $23.5 thousand from the Emir of Qatar, Tamim bin Hamad Al Thani.