Large-scale eco-marathon on landscaping kicks off in Uzbekistan
On Sunday, March 15, an eco-marathon campaign will be held throughout the republic as part of the "Yashil Vatanim" tree-planting project, in which anyone can participate. The initiator of the event is the "Meros" Public Trust Fund.
The project has already kicked off in Tashkent – landscaping takes place on the territory of social facilities – in schools, kindergartens and hospitals. Planting trees is carried out by volunteers, Fund employees, as well as parties interested in improving the environmental situation.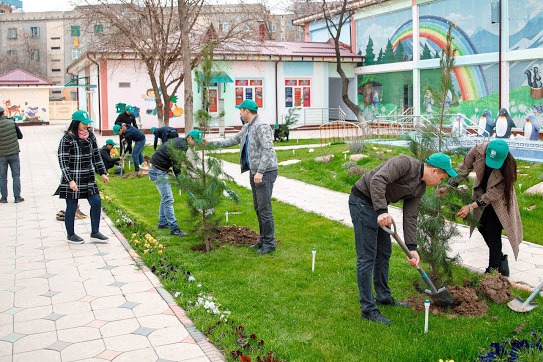 As the deputy director of the "Meros" Fund Nodirjon Yunusov noted, the promotion aimed at landscaping the entire republic can be fully realized only if caring citizens, as well as enterprises and organizations participate actively.
Within the framework of the "Yashil Vatanim" project, trees will be planted in cities of all 14 regions of Uzbekistan. All trees, suitable for our climate, are purchased by the "Meros" Fund.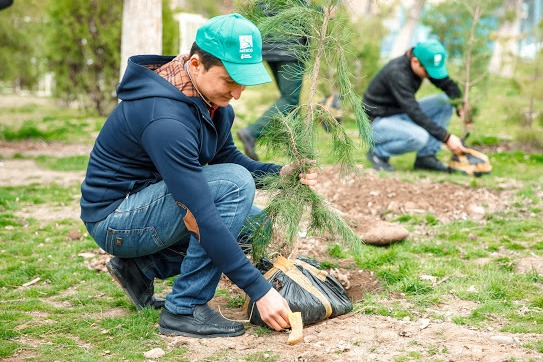 In recent years, residents of the country have been particularly concerned about the unauthorized cutting down of trees. People called for stopping such actions.
In October last year, the presidential decree "On approving the Concept of environmental protection of Uzbekistan until 2030" was issued. In addition, a relevant moratorium was signed.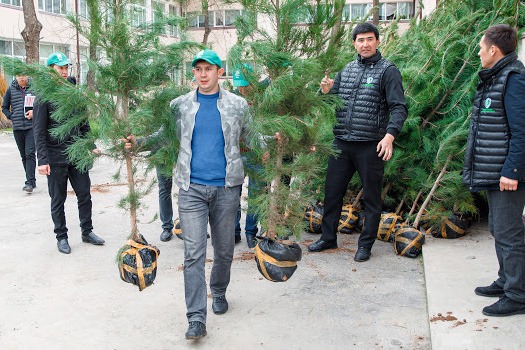 According to this decree, a public trust fund "Meros" was created. The mission of the Fund is to preserve and pass on our natural heritage to future generations. "Meros" aims to unite and support the initiatives of all those interested in maintaining and improving the environment.
Since its inception, the "Meros" Fund has been doing a lot to improve the environmental situation in Uzbekistan. For this purpose, several large campaigns were held in Tashkent and other cities of the country.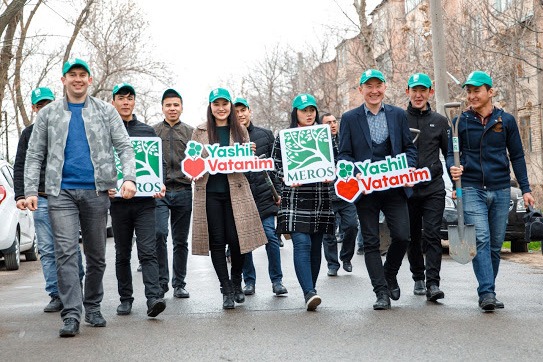 "Meros" encourages every resident to plant a tree in the yard of the house, in mahallas they live and in the territory near the place of work. The most active volunteers will be awarded prizes by the "Meros" Fund.