Agriculture Ministry of Uzbekistan said that currently 90,000 tons of potatoes are stored in warehouses.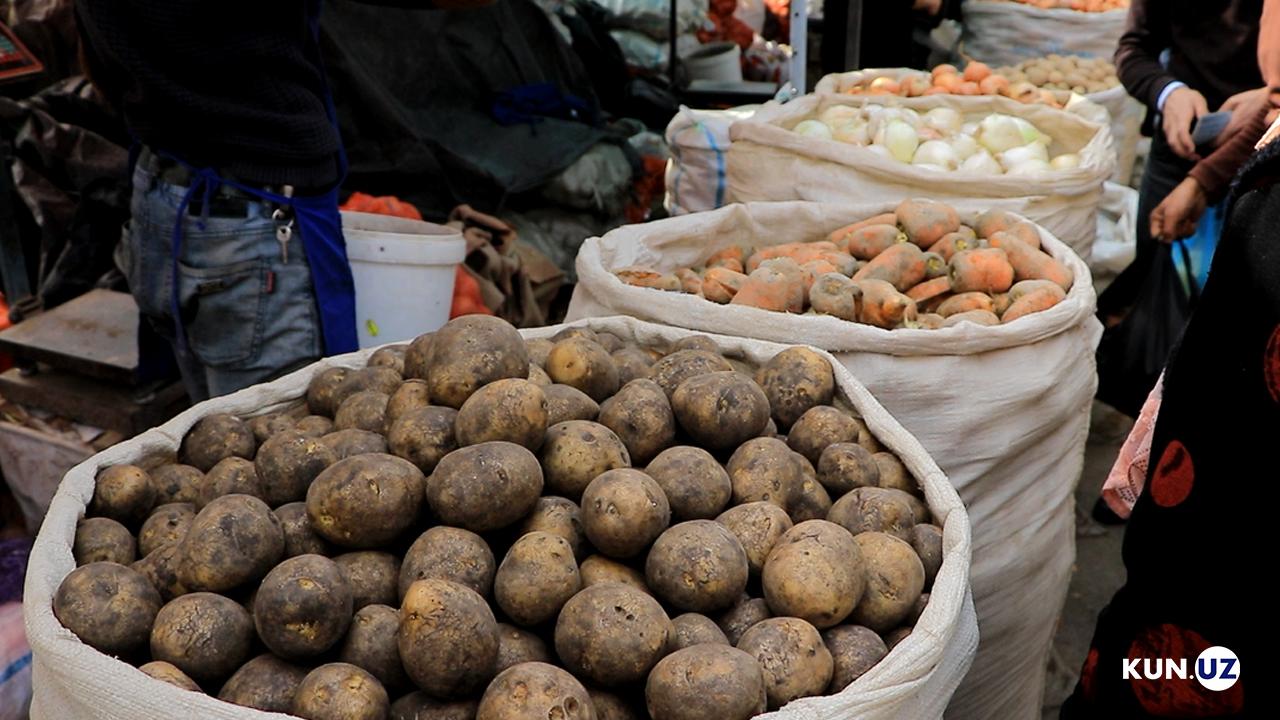 As the ministerial the press-service reported, the deficit of agricultural products does not arise, since Uzbekistan has no problem in providing the population with food products at stable prices.
"Every day, on average, 1,600-1,800 tons of potatoes are sent from warehouses to markets. Now another 90,000 tons of potatoes are stored in warehouses. It is expected that the harvest of early ripening potato varieties grown in the Surkhandarya region in April will amount to 65,000 tons," the Ministry of Agriculture noted.
The press service said that usually a shortage of potatoes (by 45-50,000 tons) takes place in March-April, and starting from May, the need for this type of product is met through domestic production.
"Other vegetables and legumes are also taken under control. In Tashkent, systematic measures are being carried out to deliver the main types of agricultural products to the domestic market. 34,990 tons of potatoes, 4,965 tons of onions, 9,996 tons of carrots and 6,313 tons of rice, which will be delivered to the regional markets on the basis of the plan, have been stored in the warehouses," the Ministry said.
The Ministry of Agriculture urged not to believe unreasonable information about the shortage of agricultural products.