A Working Group consisting of representatives of all factions of political parties in the Lower House has been formed.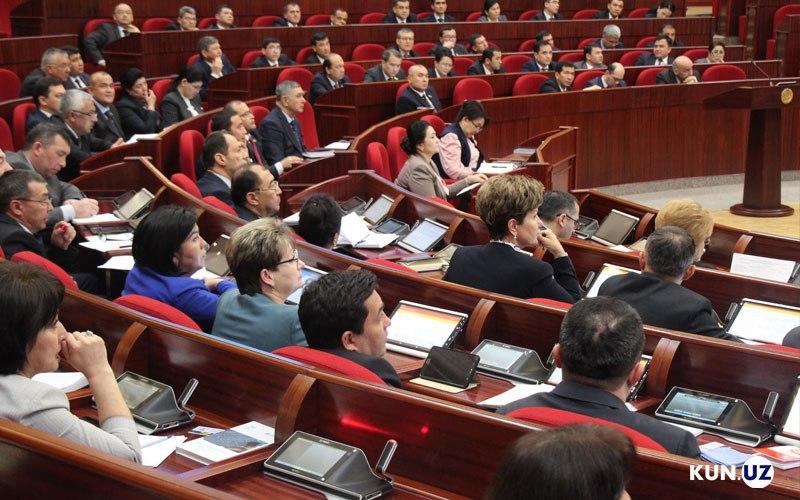 On March 26, 2020, a meeting was held at the Legislative Chamber of Oliy Majlis, during which the issue of cooperation with the Eurasian Economic Union was considered, the press service of the Legislative Chamber reported.
At the Council's meeting, it was noted that increasing the competitiveness of the country's economy and export potential is one of the priorities of the state policy. To achieve these goals, it is necessary to expand international economic cooperation and accelerate the process of integration into the world market.
A Working Group consisting of representatives of all factions of political parties in the Lower House was formed during the meeting. Akmal Saidov, the First Deputy Speaker, was appointed its head.
In-depth analysis of the impact of cooperation with the EAEU on the national economy, the study of compliance with the priorities of national economic development in the short, medium and long term, clear coverage of the positive and negative impacts of cooperation on each sector of the economy, prospects for cooperation with other international organizations and foreign countries to organize a comprehensive review of the relationship with the Lower House have been defined as the main tasks of the Working Group.
At the same time, an action plan, which will be implemented by the Legislative Chamber to study cooperation with the EAEU, was approved. It envisages discussing this issue at meetings of fractions of political parties, committees, as well as a series of roundtables and seminars with the participation of leading experts. As part of the event, sociological surveys will be conducted among citizens and the business community. Relevant information from several ministers, including the Foreign Minister and the Minister of Investments and Foreign Trade, is scheduled to be heard in the Legislative Chamber.
For information, the Eurasian Economic Union is an international organization, established in 2014 on the basis of an agreement between Russia, Belarus and Kazakhstan. Armenia and Kyrgyzstan joined the Union in 2015, and Moldova has observer status since 2018.
The purpose of this organization is to create conditions for sustainable development to improve the living standards of the population of its member states.