Doctors who worked for 14 days at medical facilities to treat patients diagnosed with coronavirus received 25 million soums salary
Doctors involved in the treatment of coronavirus patients received 25 million soums as incentive payments for their 14-day of work. Doniyor Alimov, the director of the Republican Scientific Center for Emergency Care, stated this at a meeting of the International Press Club.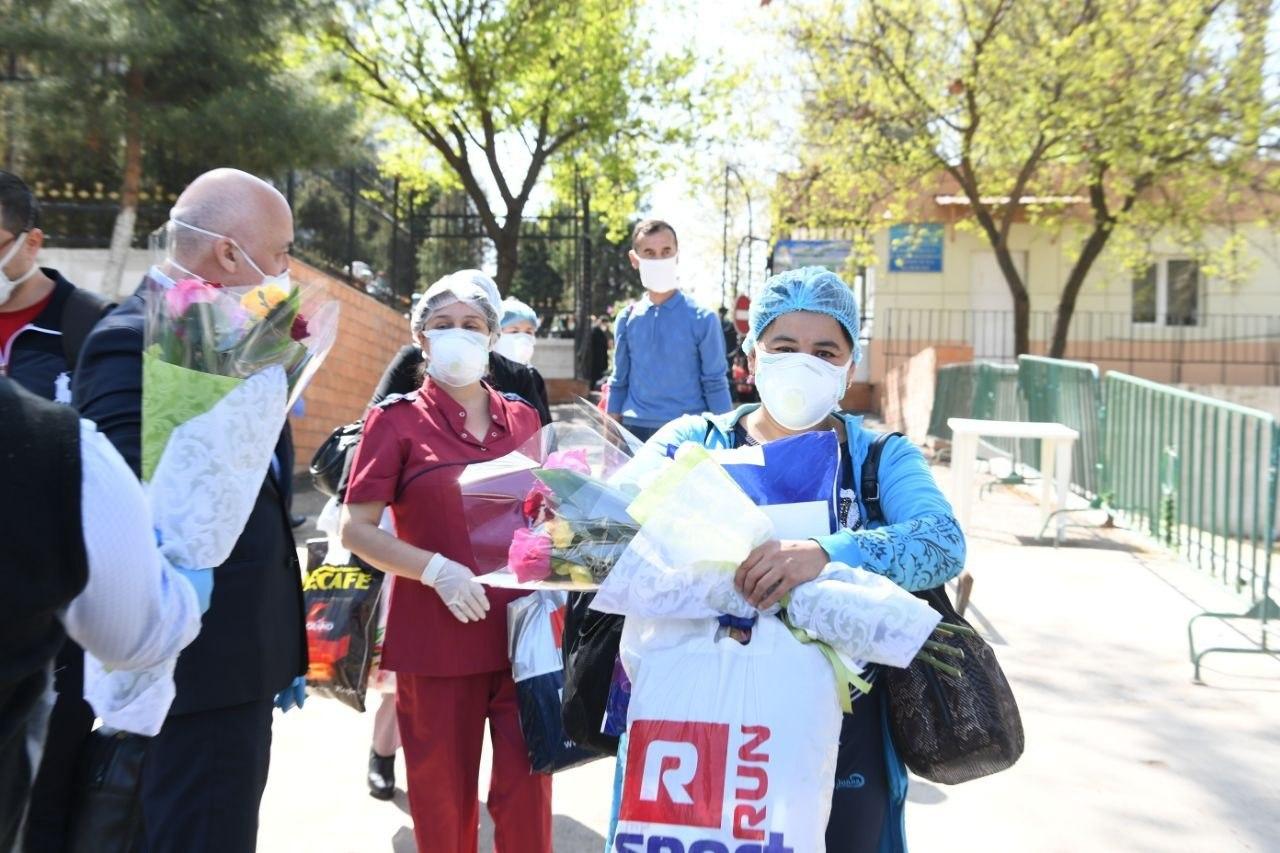 "In the first phase, medical workers who worked for 14 days were allowed to go home, receiving promised payment – 25 million soums for doctors and 15 million soums for nurses. Other employees also received extra payments to their salaries as promised.
In addition, more than 4,000 healthcare workers offered their help in this period of trial. Doctors are working day and night to ensure that patients are provided with medical care in time," said Doniyor Alimov.
He also stated that the Public Fund "Charity and Health", established to combat the coronavirus infection, received about 30 billion soums.
In accordance with the Presidential decree, a special additional incentive fee is set for each 14-day period of medical, sanitary-epidemiological and other services related to working with coronavirus infected patients:
for medical staff, laboratory doctors - 25 million soums;
for nurses, laboratory assistants - 15 million soums;
for junior medical staff - 10 million soums;
for other employees - 5 million soums.
Also, workers who got infected with coronavirus during their service will receive additional 100 million soums;
In the case a worker infected with coronavirus during his service experience complications of the illness and may not recover, he receives one-time payment in an amount of 250 million soums.
Earlier, Chief State Sanitary Inspector Nurmat Otabekov said that volunteer medical workers who want to help treat patients with COVID-19 can appeal to regional health departments.
According to him, mainly specialists such as doctors of infectious diseases, virologists, pulmonologists, resuscitators, pediatricians and nurses are needed in the newly established hospitals.