Deputy Prime Minister Jamshid Kuchkarov said that quarantine measures in Uzbekistan are likely to continue in May. Uzbekistan's GDP grew by 4.1-4.4% in the first quarter, while exports fell by 11% and imports – by 10%.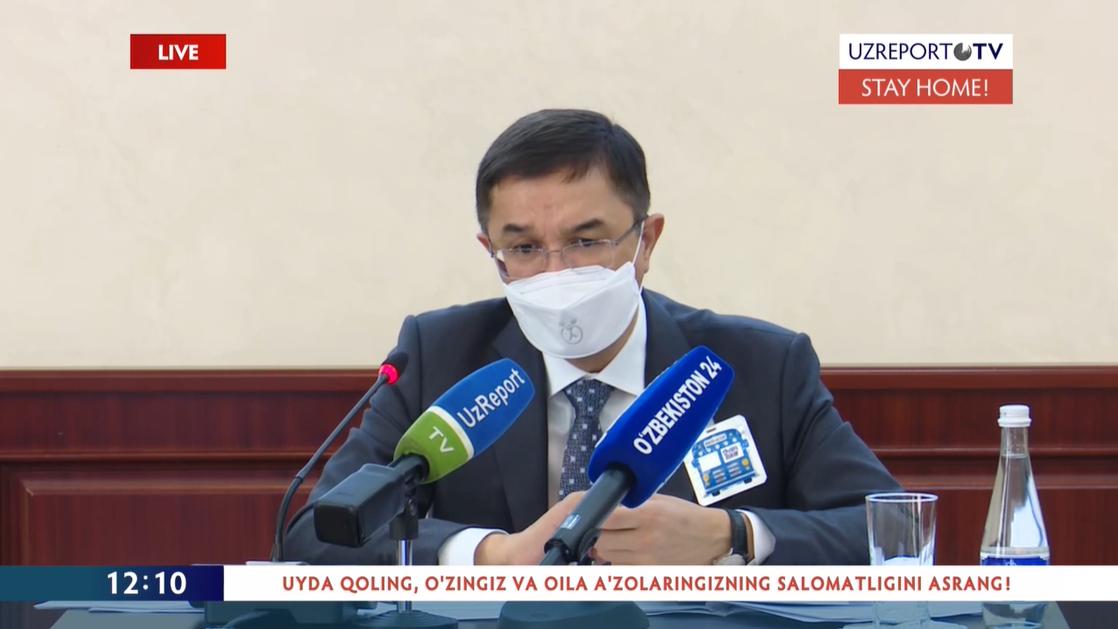 "The situation in the world economy is very complicated and difficult. For example, yesterday the International Monetary Fund (IMF) announced its forecasts. According to the IMF forecast, the world economy will shrink by 3% by the end of the year. If pandemic-related quarantine and similar restrictions continue in the second half of the year, the global economy is projected to shrink further.
According to the IMF, Uzbekistan's economy is expected to grow by 1.6-1.8% instead of the forecasted 5.5%.
This is not only a crisis of demand but also a crisis of supply. The crisis was not caused by the fault of banks or the governments of large countries, it is a process similar to a natural disaster.
This crisis continues to have a direct and indirect impact on the Uzbek economy. Because the national economy of Uzbekistan has also significantly strengthened its integration into the world economy over the past three years. This is a natural state of affairs for a market economy. Because our exports and imports have increased. Therefore, starting from March, we began to feel the impact of the negative processes that have occurred in the world on the national economy. Our exact calculations have not been finalized. Our GDP grew by 4.1-4.4% in the first quarter. Last year it was 5.3%. Our exports fell by almost 11%. Our imports have decreased by 10%," Kuchkarov said.
The Deputy PM noted that quarantine measures in Uzbekistan are expected to continue in May.
"One of the problems we face is that the second quarter is expected to be very difficult for us. In Uzbekistan, as in many other countries, quarantine restrictions are mainly imposed in April and are likely to continue in May," Kun.uz correspondent quoted Jamshid Kuchkarov as saying.