On April 27, Minister of Investments and Foreign Trade, Sardor Umurzakov, talked with the Minister of Foreign Affairs and International Cooperation of Italy, Luigi Di Maio, about the issues of investment, trade, economic, financial and technical cooperation between the two countries.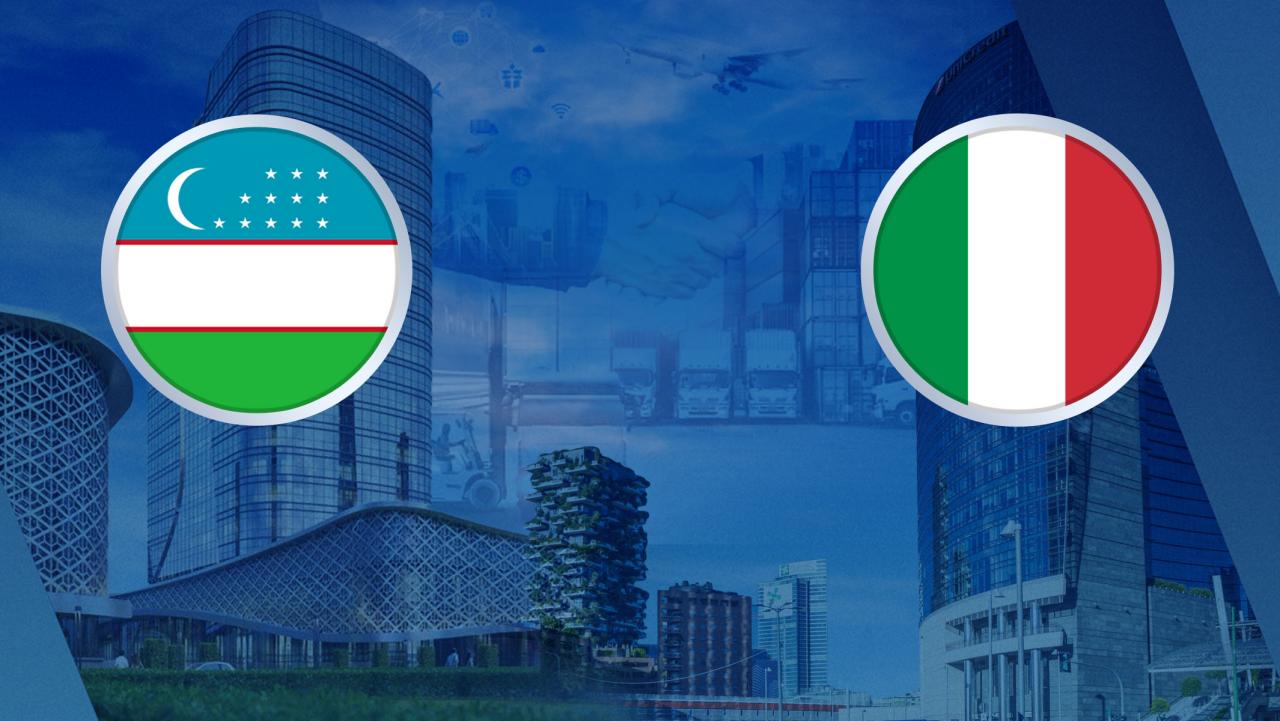 The parties pointed out the need to increase the volume of investment cooperation, to accelerate the approval process for an updated agreement on mutual encouragement and protection of investments between the two countries. This document will strengthen the legal framework for the partnership of Uzbek and Italian entrepreneurs, the press service of the ministry said.
It was also proposed to open a representative office of the Confederation of Italian Industrial Enterprises "Confindustry" in Uzbekistan, which will provide support to investors and entrepreneurs of the two countries in implementing projects.
The prospects for trade development were discussed specifically – the volume of trade between the two countries is experiencing stable growth. In 2019, the growth of mutual trade compared to the previous year was at 31.7%, and according to the results of the first quarter of 2020, it is more by 37.4% compared to the same period in 2019.
The parties indicated that they are ready to make efforts to further stimulate trade between Uzbekistan and Italy by creating additional favorable conditions for mutual access of national products to the markets of the two countries, conducting technical consultations on compliance of Uzbek products with the requirements of customs, phytosanitary and quarantine control of the European Union as well as on opening trading houses.
Establishing and expanding cooperation with such banks as Unicredit, Intesa Sanpaolo, UBI Bank and other financial institutions of Italy was another agreement reached during the talks.
The Italian side positively assessed the processes of integrating the economy of Uzbekistan into the world economic system – in particular, they noted the progress in the harmonization and conclusion of the Enhanced Partnership and Cooperation Agreement with the European Union, obtaining the status of a beneficiary country of the GSP+ preference system and Uzbekistan's entry to the World Trade Organization. Di Maio said that Italy is ready to provide technical and advisory support to Uzbekistan in these matters.
The cooperation in implementing social projects was another huge subject of talk: the sides discussed such topics as the opening of a branch of the University of Pisa in Tashkent, the creation of a faculty in the Tashkent Pediatric Medical Institute in the field of Medical Bioengineering jointly with the University of Sannio, the establishment of the Italian Design Center in Tashkent and introduction of advanced Italian teaching methods in the field of tourism in the curriculum of the Silk Road International Tourism University in Samarkand.