About 2,000 citizens, who are stranded in the UAE, wish to return Uzbekistan
Kun.uz correspondent spoke with fellow compatriots, who have lost their jobs in the United Arab Emirates and now find themselves in a difficult situation, cannot find money to live in a foreign country. They are looking forward to the opportunity to return to Uzbekistan as soon as possible.
Elmurod Karimov:
- I arrived in Dubai on February 8, 2020. At that time, the virus had not yet spread to countries other than China. It never occurred to us that everything would become so serious. Quarantine began between the end of February and March 5-10, outlets began to close one after another. We visited offices in search of work, but everywhere we were refused. By March 20, we were no longer able to leave the flat. I received a tourist visa, and before the introduction of quarantine restrictions, I spent almost all my money on an apartment, moving around the city, traveling from office to office. Dubai is an expensive city in every way.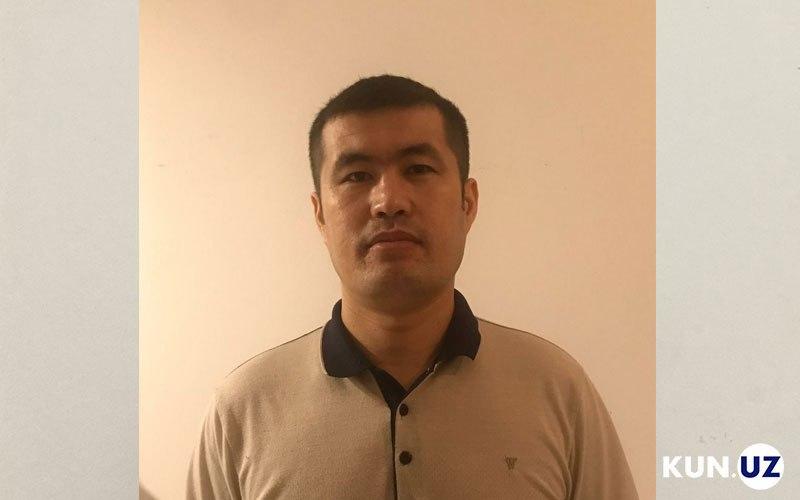 Also, I got sick here. I had a slight back pain that I ignored. Over time, the pain intensified. If you go to the clinic here, you will be admitted only with medical insurance. Otherwise, either a lot of money needs to be paid for the service, or the company should provide medical assistance to employees. I did not have health insurance, I could not get treatment.
Recently, the pain has become unbearable. If I were at home in Uzbekistan, then I would be cured in a week. Now the pain has become so intense that it has become difficult for me to move. I borrowed money from acquaintances and friends for an apartment and other expenses. I am ashamed to ask again for a loan, they are also not in the best position now.
There are many people here who have a tourist or work visa. We ask the head of state, the government to return us home if there are charter flights. This country is tourism oriented. When the coronavirus began to spread, many left here, and the economy in Dubai slowed down very much. So now there is no hope of finding a job. Even the guys who worked here for several years have already lost their jobs or receive only 30% of their salary.
Nigora Ruzmetova:
- I arrived in Dubai on March 6. We were supposed to return on March 15. We had to stay. I have been here for two months now. I have not seen my children who worked here for a long time, and I came with a tourist visa to see them.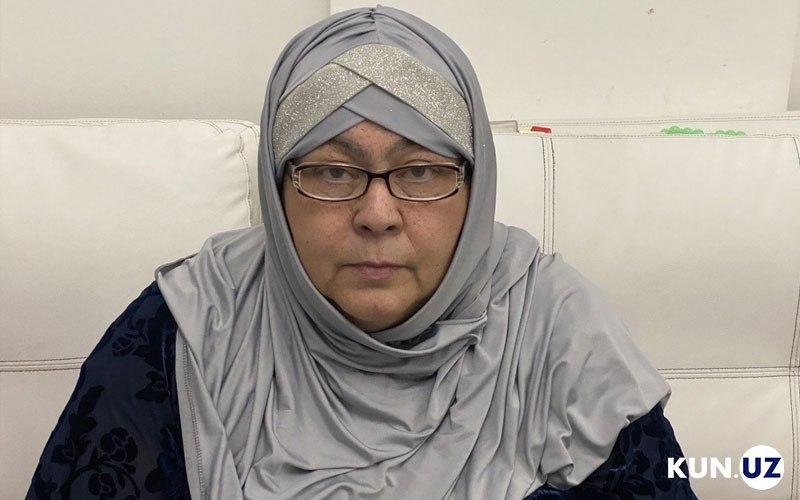 I have high blood pressure and I am diabetic. Now there is a tumor in the brain, I wanted to see the doctor here. After our arrival, quarantine was announced in Dubai. Hospitals did not accept patients, and we could not undergo a medical examination.
My children also do not have work right now, they are sitting at home. I have myomas and a large stone in the gallbladder. I started having kidney nephropathy. I don't even have money for an operation if I have to stay here. They may even have to amputate my leg.
My brother-in-law bought me tickets here, now I need to buy a return ticket. My children are also in a difficult position. The medicines that I take cost from 250,000 to 300,000 soums in Uzbekistan. Eight different pills I should receive cost $680 here. It's very hard for us.
I just want to go home. My doctors know me. I have doctors who have been treating me for 30 years. If my leg is amputated now, this will be the second amputation. Therefore, I am afraid and do not know what to do. I would be grateful if I am repatriated.
There are women with young children in our flat, pregnant women who also need to fly away. They have nothing to eat. We are all Muslims, they help us, at least by bringing food. But pregnant women need to go home. We ask our president to find the opportunity to bring us back as soon as possible. We kindly ask to arrange a charter flight.
Golib Turakulov:
- My wife and I have been working here for two years. We have been hit hard by this epidemic. Because I work in the restaurant industry, and my wife – in the field of sales. In Dubai, it all depends on tourism. If tourists do not arrive, restaurants and shopping centers will be closed. Therefore, 1-2 people remained in restaurants and the rest have been fired.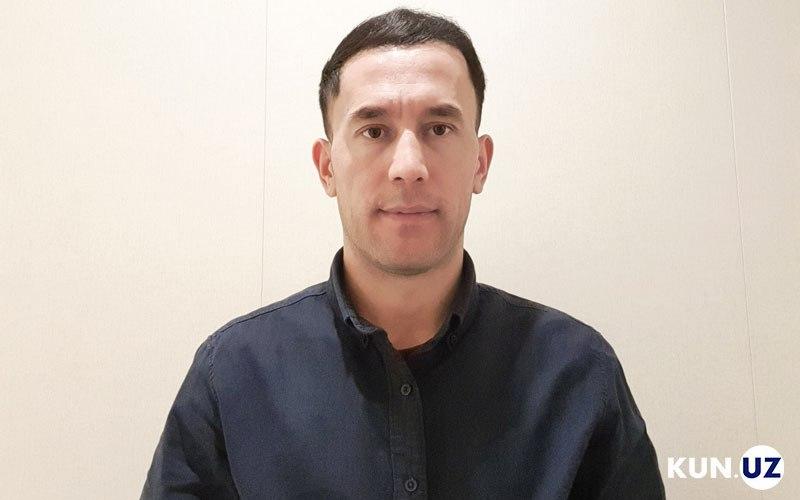 We have not received salaries since March 15, we have no money. May has begun, we again borrowed money. Therefore, we turned to the embassy for help, and they gave us the information we needed. We are ashamed to ask for money from our friends living here because we see their situation. They are in a difficult situation. Presumably, there are more than 2,000 Uzbek migrants, 15% of whom are couples. There are those who brought their wife and children, there are couples who came together, but only the husband works. Many of them were left without work.
We cannot ask for money from our relatives in Uzbekistan, they are also in a difficult situation. The average cost of living here is $400 per person. This is the cost of rent and food expenses.
It is unlikely that we will be hired again. Because all places are closed. There are no tourists, so no one is hired. This situation may last until November. Until then, no one will be hired. Hundreds of people found themselves in a difficult situation.
Ravshan Sunnatillayev:
- In Telegram messenger, we opened one of the largest groups of the Uzbek community in the UAE. Now there are about two thousand people in our group. Indeed, many were left without work and money due to the pandemic. Many wrote to me asking for help and advice.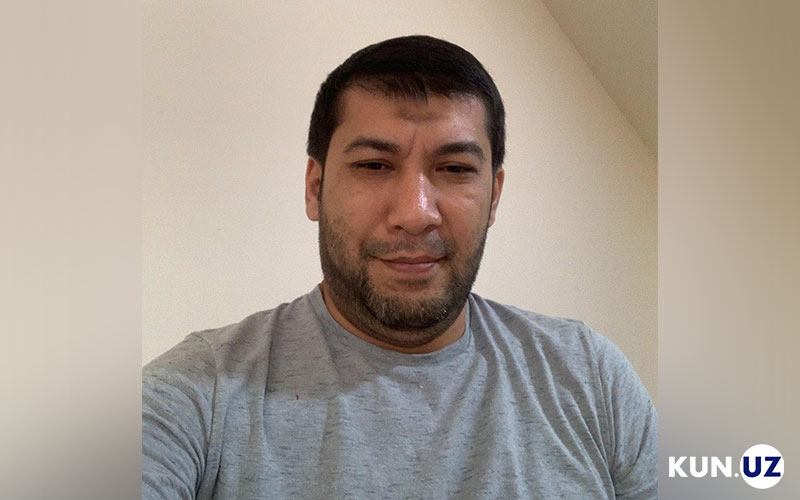 For example, one of our compatriots from Andijan paid $800 to some agency in Uzbekistan to find work, spent money on tickets and started to work as a waiter in a restaurant. Waiters are paid about $350-$500 a month, not more. He worked there for less than a month. After 20 days, he was fired, the employer told that they would not be able to issue him a visa, because the UAE government does not issue visas because of the epidemic. Now he has nowhere to live, he has no food. Thanks to our consulate, the guy and other victims have been provided with assistance.
There are still two female tourists. They planned to stay here for seven days. They arrived precisely on the eve of the quarantine period. They have been here for thirty days, they can't fly back. They have no money for food. Another compatriot contacted me. He said that his wife is 8 months pregnant. "I don't know what to do", he says. Because here you need $10,000 for childbirth. This is the amount you need to pay in the hospital. "How can I create such conditions for my wife if I have lost my job? Can I go to Uzbekistan through Kazakhstan?" he asks. In general, there are many such appeals.
I heard that there is a special commission under the Cabinet of Ministers that plans to organize charter flights for fellow compatriots stranded in foreign countries. Please check out our situation in the UAE. Living in the UAE is, firstly, extremely expensive, and secondly, it is impossible for people who have lost their jobs to live in the same room with 2-3 people, as, for example, in Russia. It's not possible here.
If a person goes outside to find refuge, he may be imposed a large fine during the pandemic, for example, a person who walks without a mask is fined 1,000 dirhams ($270). It is impossible to find a way to live here. Those who travel to Russia themselves prepare documents, but here the documents are provided by the employer. You need to spend least $2,000. Naturally, employers are not interested in this. They openly fire everyone.
Currently, about 1,800-2,000 Uzbek migrants in the UAE want to leave the country. There are those who have not lost their jobs, there are only 5% of them. The remaining 95% want to return to their homeland.