In the Bostanlik district, Tashkent region, a press tour was organized for journalists on the demolition of illegal summer cottages. Kun.uz correspondent reports that the regional prosecutor Salom Samadov commented on the situation.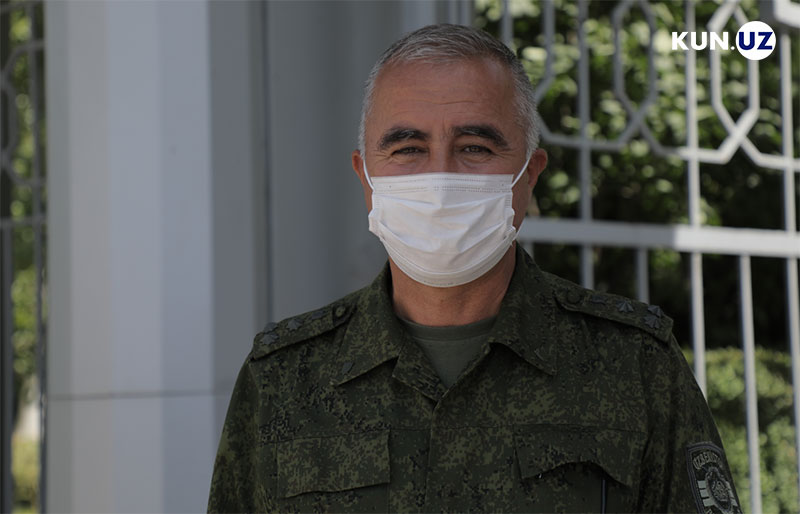 "In the agricultural sector of Uzbekistan, there are 20 million hectares of land, 20 percent of them are irrigated lands. Whether it is land of forestry or agriculture, you can only build a facility on land where construction is allowed.
Our legislation provides for the payment of damage to unauthorized occupied lands. To such offenders, a preventive measure in the form of arrest has now been applied. They are the chairman of the mahalla, an employee of the district Yergeodezkadastr department and brokers. An investigation is underway against 10 people.
For many years, illegal construction in the Bostanlik district has become something common. They say that if they break the law, they can negotiate with government officials.
As of May 11, 2020, 8 criminal cases were instituted, 594 objects were declared illegal.
In the course of the study, we saw that not only in the Bostanlik district, but also in other territories, citizens who want to illegally own the territory first build the foundation, then slowly lay down the boards, then the bricks, and finally, the building is ready.
What is the reason for illegal construction? In recent years, the population of Uzbekistan has been growing, but at the same time, the khokimiyat does not allocate land for legal construction, does not put them up for public auction. We are not against construction, let people build legally.
The khokimiyat did not allocate lands and left them unattended. As a result, corruption flourished.
There are very picturesque landscapes in the Bostanlik district, so together with such countries as France, Germany and Turkey, we are going to open a large tourist zone here," the Tashkent region's prosecutor Salom Samadov said.