Uzbekistan returned 90,000 citizens home during pandemic
During the coronavirus pandemic, around 90,000 Uzbek citizens returned to their homes, the Deputy Minister of Foreign Affairs, Erkin Khamrayev, told in an interview with the newspaper "Xalq Suzi".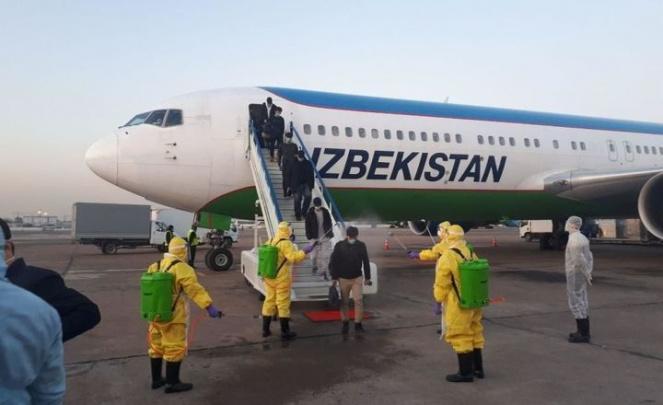 "To date, 89,182 citizens have returned home to Uzbekistan (27,348 by charter flights, 1,245 by train and 60,589 by road). At present, more than 90 thousand people also wish to return to Uzbekistan, and we are working on bringing them back to the homeland," Khamrayev said.
In addition, on Friday, the operational headquarters of the Foreign Ministry reported that since the evening of July 8 and during the July 9, 3,746 citizens crossed the border through the "Jibek Joly" – "Gisht-Kuprik" checkpoints.
According to Khamrayev, the number of Uzbek citizens in foreign countries is more than 2.5 million: 1.5 million in Russia, more than 100,000 – in the United States, 140,000 – in Kazakhstan, 13,000 – in Kyrgyzstan, more than 5,000 – in Tajikistan, about 4,000 – in Japan, and 50,000 in European countries. More than 49,000 Uzbek students are studying in foreign universities.
"Unfortunately, some citizens after leaving the country are not registered in diplomatic missions of Uzbekistan, where their personal data are protected by law, which hinders the provision of operational assistance in protecting their rights and freedoms," he added.