President of Uzbekistan Shavkat Mirziyoyev showed political courage in the fight against the pandemic and did not allow a power vacuum and a game of powers in the country, Speaker of the Legislative Chamber of Oliy Majlis Nurdinjon Ismoilov wrote in his article.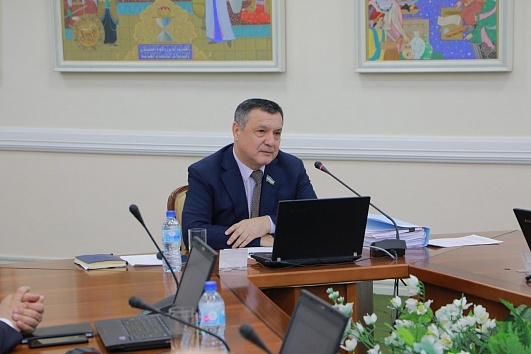 According to him, the political leadership of each state in the world independently determined the ways and methods of organizing quarantine measures, and "one of the important features of the Uzbek model was the central role of the country's president in managing this process."
"In practice, implementing the provisions of our Constitution, which stipulates that the head of state ensures the coordinated functioning and interaction of public authorities, the President of Uzbekistan Shavkat Mirziyoyev at this difficult time for the country has created an effective system to counter the spread of the coronavirus infection and personally took an active part at all stages of this large-scale process," Ismoilov writes.
"The high civil and political courage shown by the President of the country during this period became the basis for the effectiveness of the measures taken. The vacuum of power observed in a number of countries, the facts of the shifting of responsibility, and the game of powers was not observed. Our citizens saw the key role of the head of state in the implemented policy and once again expressed their full support to the course of reforms he is pursuing," Ismoilov stressed.
In his opinion, with his decrees and resolutions adopted during the pandemic, with his personal participation, Mirziyoyev "consolidated and mobilized the society to fight a new global challenge, even more fully utilized the most important principles of humanism on which the life of our people is based."