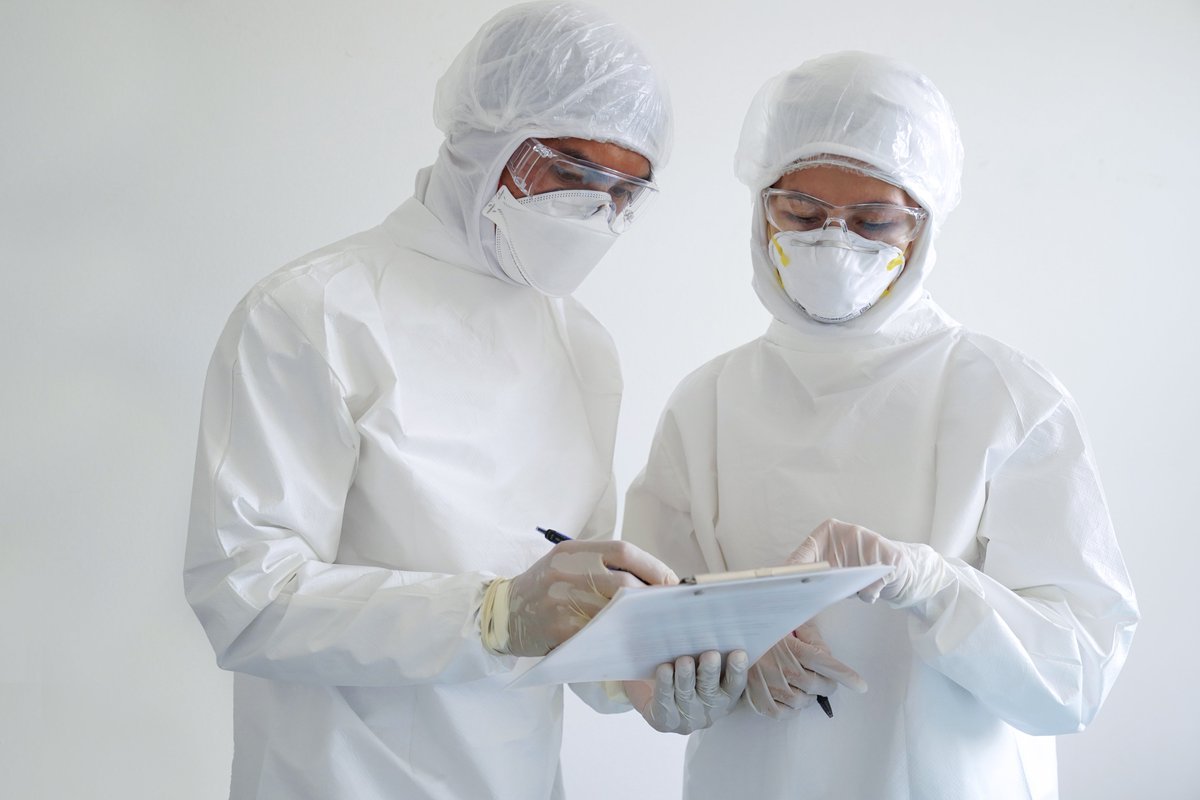 Uzbek textile sector has begun to produce protective medical overalls fully made of hydrophobic cotton fabric, Uztekstilsanoat Association reported.
The Cotton Road joint venture was the one to propose such an initiative – it developed and mastered the production of these overalls. Innovative technology is developed in Switzerland specifically for the production of active antiviral materials.
Currently, under an agreement with companies CHT Gmbh (Germany) and CHT Switzerland AG (Switzerland), the enterprise has mastered the latest European innovative technology "HeiQ Viroblock". It is an antiviral and antimicrobial technology for producing cotton protective suits saturated with microparticles of silver ions in combination with a special vesicular component.
Silver ions attract oppositely charged viruses and instantly bind permanently to their sulfur groups, then the vesicular component destroys the virus. This new technology allows active destruction of pathogenic SARS-Cov-2 secretions within 5-10 minutes, self-cleaning on clothing, which makes such overalls more effective than those currently in use.
The experience has shown several advantages of cotton overalls over a polymer one. Due to the air-permeability properties, such overalls, while maintaining their protective properties, provide for long-term comfortable work, preventing excess heat. They are beneficial from a financial perspective, as these overalls are reusable and cut costs of production 5-7 times; the cost of a reusable overall, which may be used more than 15 times, is only two times the cost of a disposable one.