Uzbekistan to introduce a system for mandatory filing of income and assets declaration for officials
Mandatory filing of income declaration is one of the most effective ways of combating corruption, the Director of the Anti-Corruption Agency, Akmal Burkhonov, says.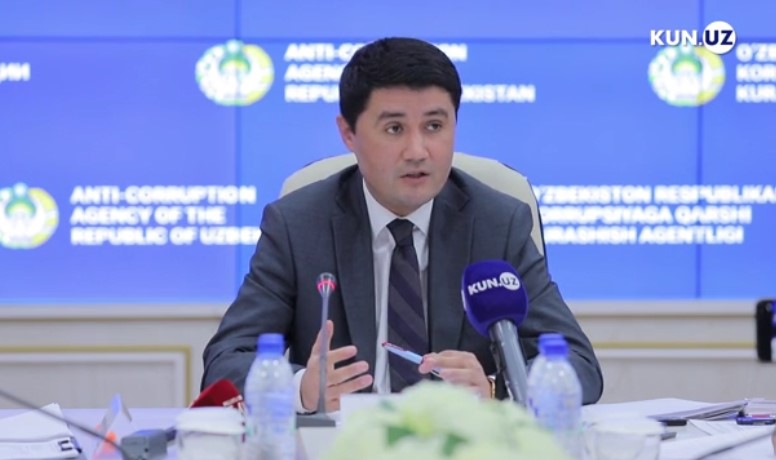 This week, the agency provided information on its work and future plans. According to Akmal Burkhonov, a draft law on income declaration of civil servants will soon be submitted for public discussion.
"It is a very big process. I believe that if we set up a system for declaring the income of public officials, we will make significant progress towards preventing corruption. World Bank experts will assist us in this. In three or four days, we will present the draft law for public discussion. The document will reflect who, on what positions and with what responsibilities is subject to the declaration of income, the process of declaration, the ways to control it, measures to be taken in case of incorrect filling of the declaration," he said.
According to the director of the Anti-Corruption Agency, the publication of the draft law "On the State Civil Service" caused a heated discussion about the procedure for declaring the income and assets of officials.
"It was often asked why deputies, senators, or administrators avoided this. I can confidently say that the next draft law will include norms obliging all officials, up to the most senior ones, to declare their assets and income from the following year," Burkhonov added.
Akmal Burkhonov reported that the draft law provides for warnings, disciplinary, administrative and criminal liability for non-compliance with the requirements.
"We do not create novelty; foreign countries already use this. Our aim is to declare the assets of all officials receiving salaries from the state budget. The head of state, the head of government, judges, prosecutors, khokims, heads of ministries and departments are all subject to this. This process will be gradual, from the top positions to the bottom, because declaring the income of low-wage earners is waste of time and resources for now. Above all, we must create conditions for them. If they work effectively, we will need to calculate how much they are paid and how much allowances they receive, because the most important factor of corruption is the low salary," Burkhonov says.
A team from the Anti-Corruption Agency reported that the introduction of the system will begin in 2021, and it could take five years to fully implement. In addition, close relatives and family members of officials may also be required to file a declaration.