At the 32nd session of the FAO Regional Conference for Europe, the Minister of Agriculture of Uzbekistan, Jamshid Khodjayev, was elected Chairman of the Regional Conference, which is the supreme governing body of the Food and Agriculture Organization of the United Nations (FAO).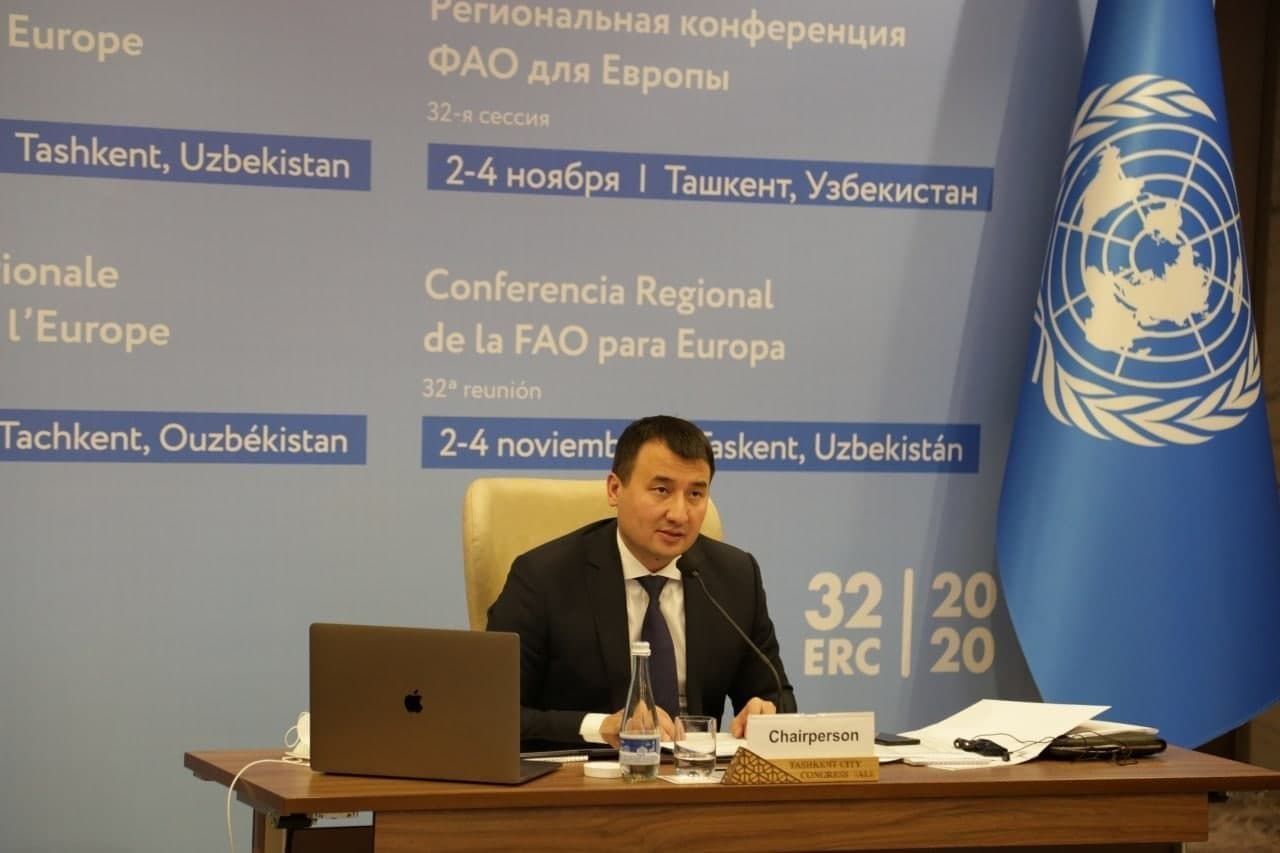 Khodjayev will preside over the conference for two years, the Ministry of Agriculture reports.
To note, representatives of our country will manage, coordinate and implement key projects. The Chairman of the Conference will assist in the implementation of the Regional Conference Work Plan for 2020-2023 and coordinate all activities. Until the next conference, any informal consultations, initiatives and programs related to FAO activities in the region will be conducted in cooperation with the Chairman of the Conference.
The Minister noted that the regional conference would play an important role in ensuring the effectiveness of FAO's regional work with member countries, as well as in setting priorities for the next two years.
"We have established an effective dialogue with the international community on the global epidemiological situation, efforts are being made with neighboring countries to address food security issues as soon as possible. Unfortunately, the coronavirus pandemic has had serious socio-economic consequences throughout the world, including for the relatively prosperous European continent and the Central Asian region. The COVID-19 pandemic has been a real incentive for many nations to ensure food security, especially for the most vulnerable. I am sure that during this conference we will be able to exchange views and come up with practical recommendations that will change the lives of millions of people in Europe and Central Asia for the better," Khodjayev said.