Uzbekistan delivers next shipment of containers for construction of a hospital in Kyrgyzstan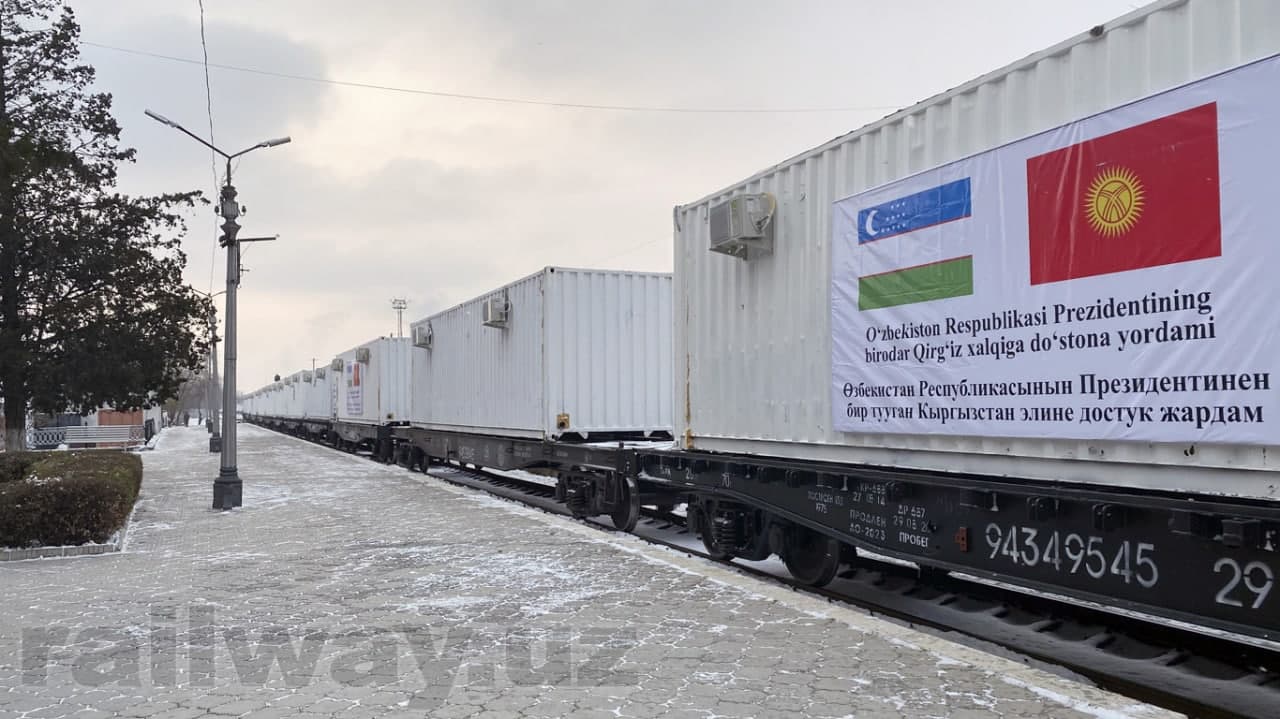 The second batch of special containers for the construction of a mobile hospital in Kyrgyzstan has been delivered to the neighboring republic, the press service of JSC Uzbekistan Railways informed.
The train loaded with 40 hospital containers designed for 200 beds arrived at the Bishkek-1 railway station.
A delegation from Uzbekistan headed by the Chairman of the Railway Administration of Uzbekistan Railways, Husnutdin Hasilov, was met by a representative of the Health Ministry of Kyrgyzstan, Kalysbek Shadikhanov, and the representatives of the Kyrgyz Temir Zholu led by Chairman Vasiliy Dashkov.
During the meeting, Hasilov and Dashkov discussed bilateral cooperation and prospects for the development of the railways of Uzbekistan and Kyrgyzstan.
It was previously reported that Uzbekistan, as part of its support to the Kyrgyz people, had sent a humanitarian aid of 3,000 tons of wheat and one shipment of specialized hospital containers to the Kyrgyz Republic.