This year, due to the decrease in demand from the main consumers of Uzbek gas, the volume of exports decreased by 78% compared to 2019, the Central Bank said in a statement.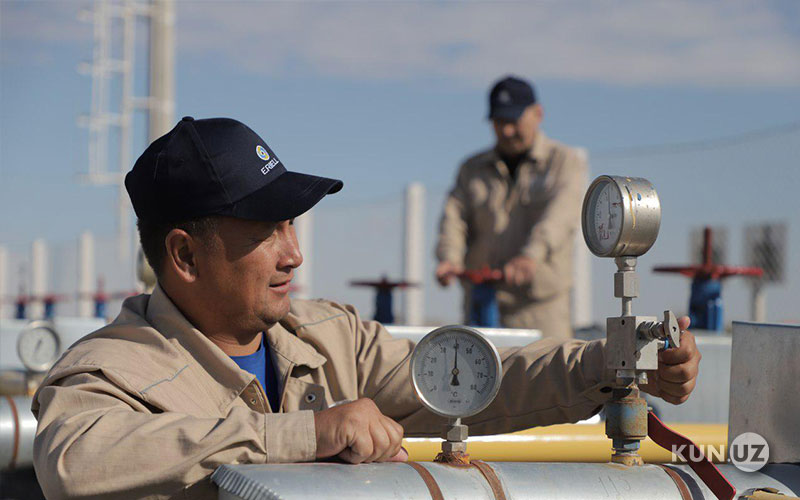 It is noted that the exports of goods has remained almost at the same level as in the previous year. The share of gold and gas in exports is 54% and 3% respectively.
However, gas exports declined by 78%, owing to the sharp decline in world energy prices and the fall in demand from major importers.
In the first nine months of 2020, foreign trade turnover (including gold and adjustments) amounted to $24.3 billion ($26.2 billion in 2019). Exports and imports amounted to $10.8 billion and $13.6 billion respectively, and as a result, the trade deficit was $2.8 billion.
The share of primary commodities (gold and natural gas) in total exports was 57%, of which 54% was gold and 3% natural gas. China accounts for 94% of total natural gas exports, Tajikistan for 5% and Kyrgyzstan for 1%.
Recently, Shavkat Mirziyoyev ordered to reduce gas exports due to frequent power, heat, natural and liquefied gas shortages. According to the presidential press service, the gas supply experiences shortage of 20 million cubic meters of gas per day. As a result, the pressure in the gas pipelines fell in more than 1,000 mahallas.
The President has instructed to reduce the export of gas and to direct it to the needs of the population. Thus, an additional 7-8 million cubic meters of natural gas per day will be directed to the regions. In addition, 217,000 tons of liquefied gas will be supplied to the people.