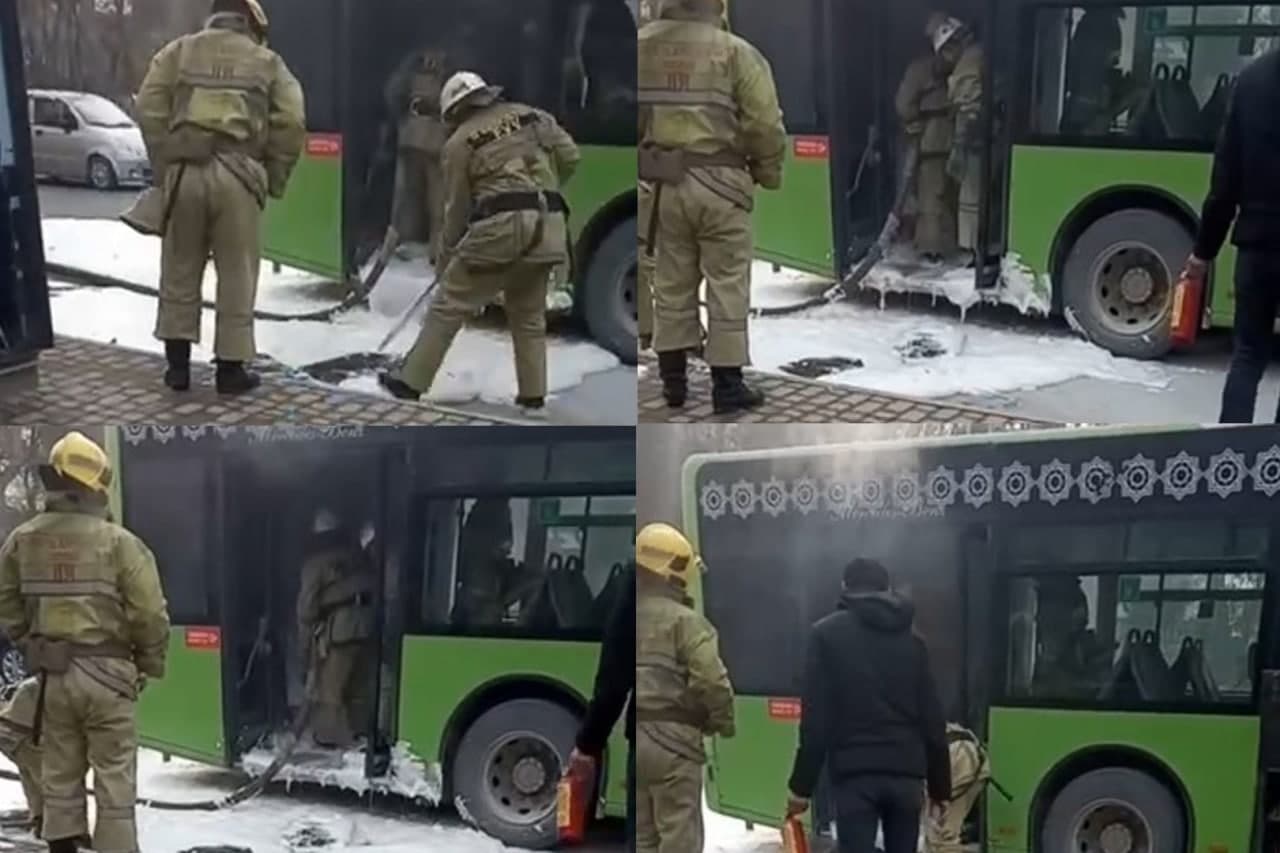 On December 22, a Mercedes-Benz passenger bus caught fire in the Yakkasaroy district of Tashkent, the press service of the Interior Ministry reports.
According to the reports, the fire started in the engine compartment of the bus.
"On December 22, at approximately 14:50 in the Yakkasaray district of Tashkent, the Mercedes-Benz bus No.47 (with the state number 01 159 FCA belonging to the 12th Car Park) caught fire while moving along Bobur Street," the report says.
The fire was quickly extinguished by firefighters. There were no casualties reported, and the investigation into the incident is ongoing.