A railway linking Uzbekistan with Pakistan through Afghanistan will be constructed, official Islamabad has signed a relevant project.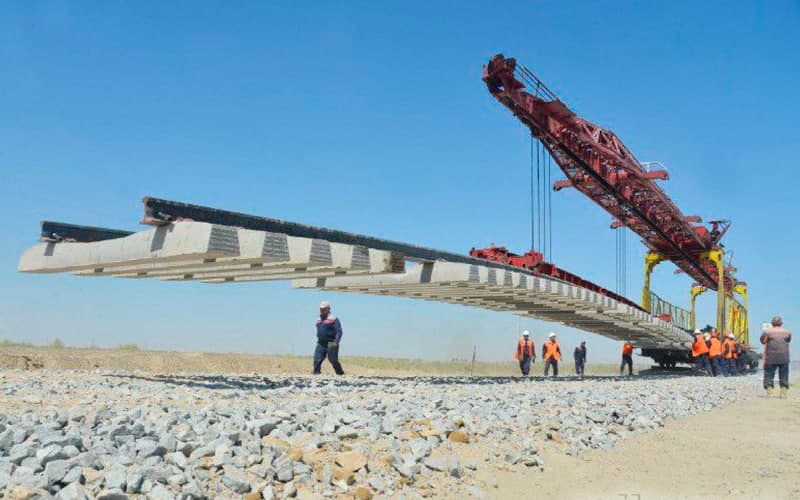 Pakistani Prime Minister Imran Khan approved the project for the construction of the Trans-Afghan railway line between Pakistan and Uzbekistan. It is expected that a $4.8 billion loan will be attracted from international financial institutions for the implementation of the project, Anadolu Agency reports.
According to Abdul Razak Dawood, Advisor to the Prime Minister on Commerce and Investment, Imran Khan sent a letter on December 29, 2020, in which he asked for a loan from international organizations in order to implement the project.
The acting Transport Minister of Uzbekistan Ilkhom Makhkamov also participated in the signing ceremony. "The joint appeal had already been signed by the presidents of Uzbekistan and Afghanistan," the agency said.
Razak Dawood said that the conditions for the implementation of the project were agreed with Uzbekistan, and now negotiations with the Afghan side are ongoing.
"I hope to visit Uzbekistan in January 2021. Insha'Allah this will open doors to increase the volume of exports," he added.
Pakistani Transport Minister Azam Khan Swati announced that the railway will be used to transport passengers and goods. Earlier, Pakistan started to create an economic corridor with China through the construction of a 2,655 km long railway.
It should be reminded that President Shavkat Mirziyoyev also spoke about the steps for the construction of the Trans-Afghan transport corridor linking Central Asia with the Indian Ocean in his address to the parliament recently.