Reiwa Internation LLC has announced scholarships for 1st, 2nd and 3rd-year students of Japanese philology at the Uzbek State University of World Languages, Tashkent State University of Oriental Studies, Tashkent State Law University and Samarkand State Institute of Foreign Languages.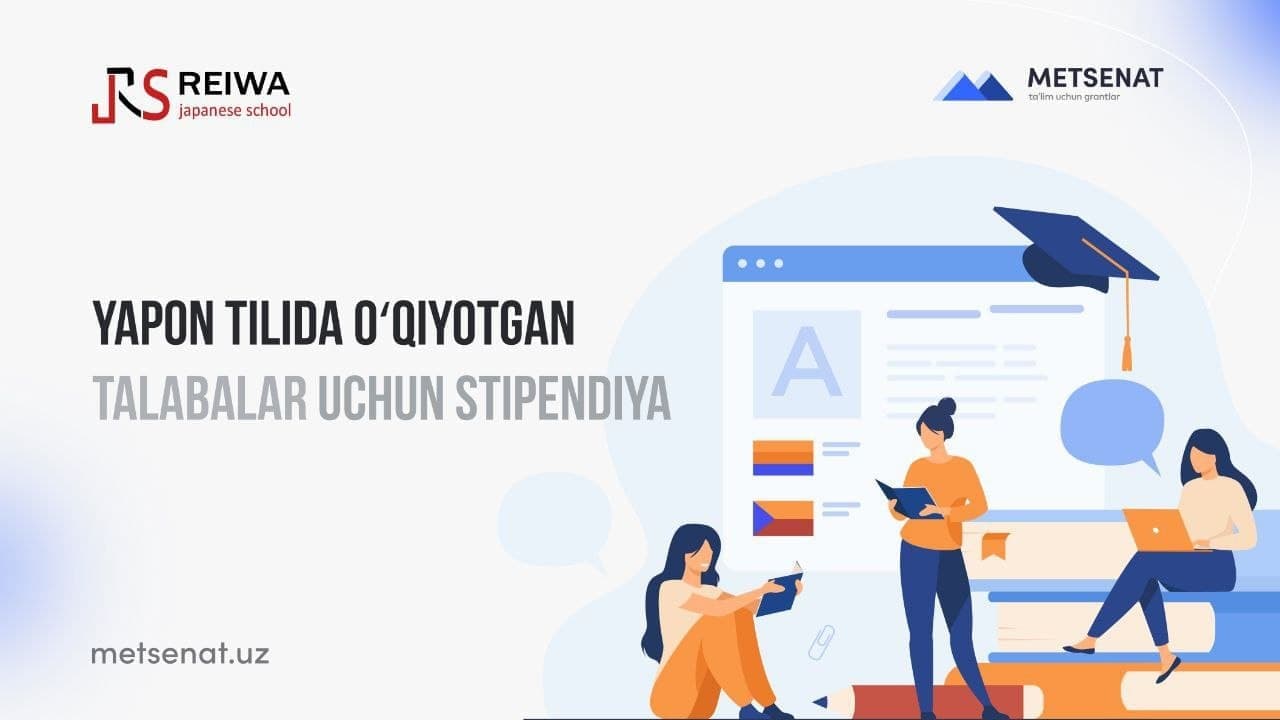 Students applying for this scholarship must meet the following requirements:
should be financially distressed;
should be studying on a tuition fee basis;
should have a satisfactory level of language proficiency;
should be active in social life;
should pass the prescribed examination successfully.
Twelve students who meet these requirements will be paid a stipend of 300,000 soums for 10 months.
Applications for the scholarship will be accepted through the Metsenat.uz platform until April 23.
Students who apply will take an exam in their field on May 23.
More information is available on the Telegram channel @metsenatuz and @metsenat_support_bot.
For information, Kun.uz is the official information partner of the Metsenat.uz project and helps to promote all grants and scholarships published on the site. In this regard, we call on all enterprises, organizations, companies and generous entrepreneurs in our country to patronize science and education.